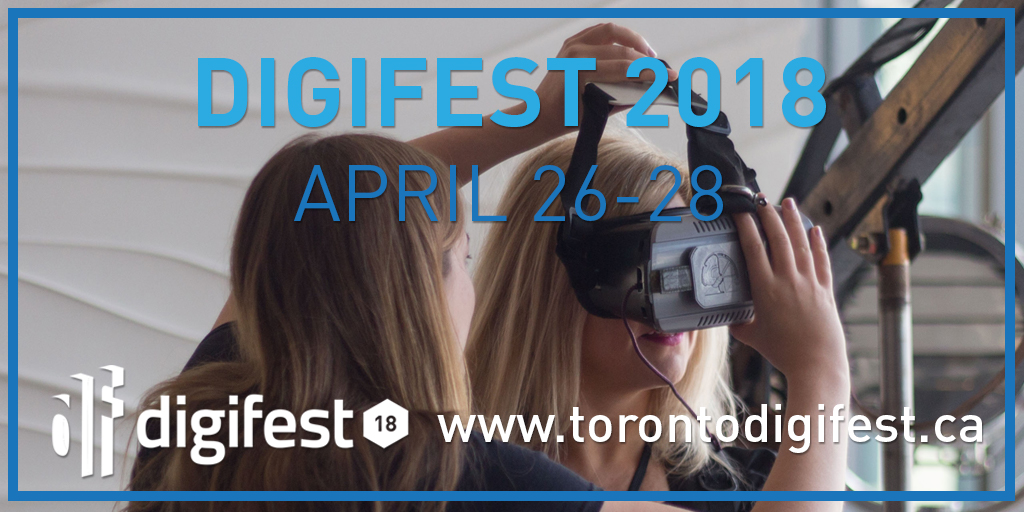 Hello Tomorrow: Our Creative Cities
Digifest is Toronto's international festival celebrating digital creativity presented by the Digital Media and Gaming Incubator at George Brown College. Digifest 2018 will explore the theme Hello Tomorrow: Our Creative Cities to feature emerging technology and highlight stories from around the globe to explore smart cities and disruptive technologies that are re-shaping work and communities. Guest speakers include Giorgia Lupi, information designer and co-founder of Accurat, a data-driven research, design, and innovation firm based in Milan and New York; Linda Volkers, marketing manager at Rijksmuseum in the Netherlands; and more.
Special features include the Interactive Zone, Digital Pioneer Award, IT'S A START Pitch Competition, Meet the Media Guru talk, and Best of the Best Student Showcase.
Don't miss out! Purchase your tickets online today!
Key Dates & Locations:
Key Dates: April 26-28th, 2018
Location: Corus Entertainment – 25 Dockside Dr.
The two-day Admission will get you into the full Digifest conference Thursday, April 26-27th, 2018
On Saturday, April 28, Digifest hosts its FREE Family Day.