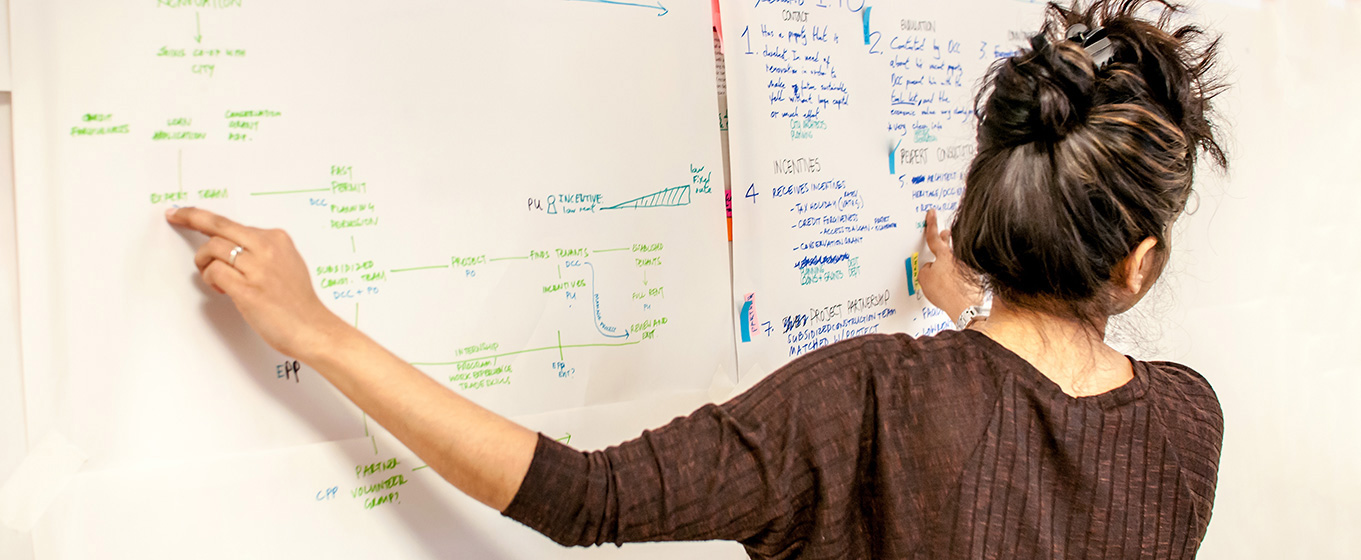 "There's no denying that this is a very busy program. It's a big commitment, but it's amazing what can be achieved by a small group of people working together in a focused way."
– Stine Laurberg Hansen, IwB Alumnus 2007/08

Would you like to learn more about the  George Brown College Interdisciplinary Design Strategy program (G414) within the Institute without Boundaries at GBC?
Please attend an information session on Satur

day, January 26, 2019

 at 230 Richmond Street East, room 201 from 3

:30 – 4:30 pm.
How to Apply to the IDS Program
Once the college application cycle starts with Ontario Colleges, we begin accepting students on a rolling basis, with an emphasis on how each applicant complements the yearly cohort and project. We strive to structure an interdisciplinary team with diverse skill sets, as a result, each cohort is unique. This means that we can sometimes accept late applicants, so don't hesitate to apply!
For full program information, including program requirements and curriculum see our FAQ section and the George Brown College IDS Program page.
Contact Nazanin Homayounfar (Nazanin.Homayounfar@georgebrown.ca) if you have any questions.
The Interdisciplinary Design Strategy (IDS) is a 9-month post-graduate certificate program that combines design thinking with design action. Each year students from different disciplines take on a real-world wicked problem and seek to achieve social, ecological and economic innovation through design intervention.
The Institute without Boundaries is located in Toronto's downtown east core between the historic St. Lawrence Market and Distillery District. The IwB studio is a creative, open-concept space, designed by award-winning architects Daoust Lestage. To learn more about the IwB click here.
Have questions? Check out the FAQ page or contact us.
ANNOUNCING: Masters of Arts in Interdisciplinary Design Strategies! 
The Institute without Boundaries is pleased to announce a partnership with the Institute of Art, Design & Technology, Dún Laoghaire (IADT) in Ireland to offer a Masters of Arts in Interdisciplinary Design Strategies.
IwB alumni and students who have successfully completed the Interdisciplinary Design Strategy Post-Graduate Certificate through the School of Design at George Brown College may now apply for advanced entry into this unique Masters' program at IADT.