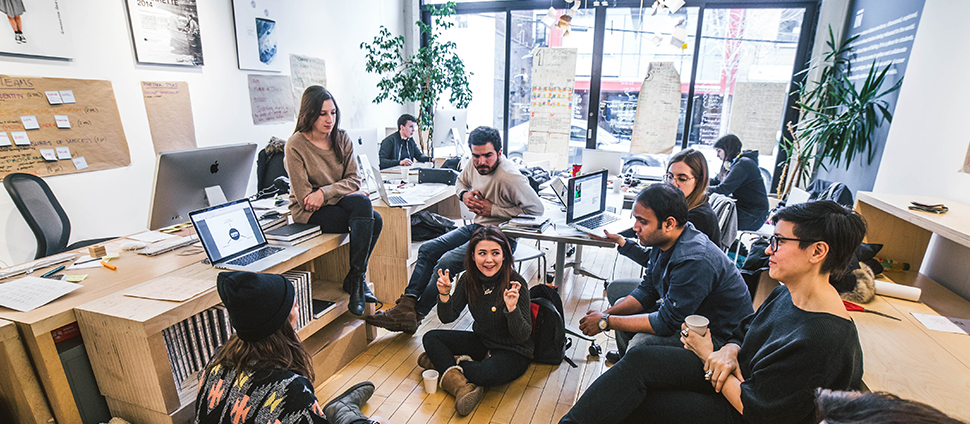 Applying to the IwB? Start your journey here.
Join us on Saturday, January 26th, 2019 from 3:30-4:30 pm at 230 Richmond Street East, room 201 to learn more about how you can become an interdisciplinary design strategist. Over the next five years, we will bring together interdisciplinary groups of students, faculty, and industry experts to explore Future Ways of Living and address issues of inequality, climate change, migration & displacement, affordability, as well as many other issues that will impact the ways in which we will live.
After the Information Session, attendees will receive a tour of the IwB's space at George Brown College's New School of Design in the Daniels Waterfront – City of the Arts development, and are invited to attend "Celebrating Design Unseen and Experiences of Affordability," a reception for two exciting exhibitions, Design Unseen, curated by DesignTO with Lauren Wickware, and Experiences of Affordability by the IwB. Experiences of Affordability is an interactive, multi-sensorial exhibition showcasing the 2018-2019 IwB cohort's research on the global affordability crisis. The exhibition will take place from January 19-26, 2019 as part of DesignTO.
Join us to learn more about the program, the new location, and to celebrate the IwB's exhibition.
Key Dates & Locations:
Date: Saturday, January 26, 2019
Time: 3:30 – 4:30 PM
Location: Room 201, 230 Richmond St. E
RSVP:
Click here to RSVP for the information session