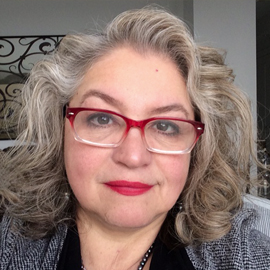 Monica Contreras
OAA, Architect, Planner, Project Manager
Monica Contreras is a Registered Architect and Project Manager with extensive experience in developing strategic, complex projects, from stakeholder consultation, planning, design through to construction.
She is an expert and visionary human-centered and systems design specialist, with in-depth professional experience with integrated design process, working with complex organizations committed to design excellence in planning and architecture, integrating technology and sustainable practices for our built environment. This depth of wisdom is a result of the full scope of roles as a development agent, including obtaining the highest and best value from new developments, as an architect to obtain municipal planning and designing new residential communities, as an in-house project manager and construction manager redeveloping and managing campus assets, including heritage buildings.
In addition, Monica has 12 years of teaching experience at the School of Design in the Interdisciplinary Design Strategy Program at George Brown College and 8 years at the Schulich School of Business MBA program in Real Estate. This experience has included developing course curriculum, team teaching, contributing to publications and exhibitions, participating in design charrettes and being involved with student projects with industry-partnering for real-world challenges.
"Because a designer has to be a stubborn idealist, a courageous explorer and a transformative decision maker to affect positive change in the world, one must engage in a life-long process of learning, failing, researching, participating, thinking, making, arguing, demanding, risking it all and then when you think you have reached a summit be prepared to start again."
– Monica Contreras