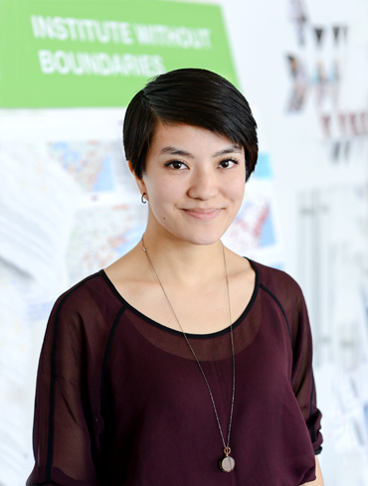 Sisley Leung
Designer, Architectural Technologist
Sisley Leung is a designer, architectural technologist, illustrator, and model maker who is inspired by simple, relevant sustainable designs that set high standards in craftsmanship. She has a diploma in Architecural Technology, and has completed a post-graduate study at the Institute without Boundaries, George Brown College.
As a child, Sisley loved spending time at her desk creating "art" with anything she was able to find in her home. Today, you will find her collaborating with different designers on projects and going on adventures around the city to find inspiration. Sisley is interested in graphic, industrial and exhibition design. Exploring different textures and materials is something she finds most fascinating when working on projects. She is currently a design associate at Institute without Boundaries.
"You have brains in your head. You have feet in your shoes. You can steer yourself any direction you choose."
– Dr.Seuss