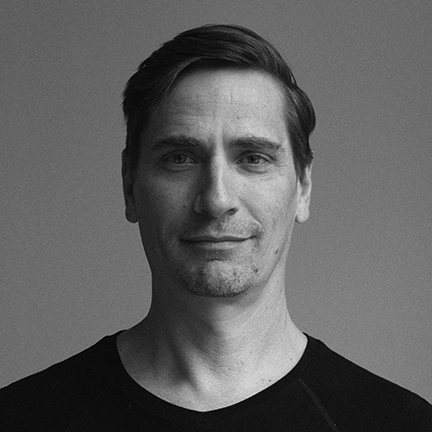 Matt Hexemer
Executive Design Director-Physical Design, Huge Inc.
In 2003 Matt Hexemer founded Apparatus inc.  focused on integrating visual, digital, environmental, and industrial design, into powerful user experiences. After a decade of growth Matt merged his company with brand and communication agencies Amoeba Corp. and Oxygen Design to form Jacknife Design, further evolving his multi-disciplinary, user centred approach to business and design.  In 2017 Matt joined Huge Inc. as Executive Creative Director for Physical Design charged with connecting vision to execution with a particular focus on intelligent products and environments.
Matt has thoughtfully led projects in design, design strategy and innovation resulting in over 100 consumer products launched to market and over a dozen patents. He has worked in the automotive, water technology, consumer wearables, mobile device, and sporting goods industries, collaborating with world class brands like Nike, Google, Canadian Tire, Land Rover, Thule, Trek, Red Bull, Neptune and Kobo.
Always insightful and dedicated to the end user, Matt is at his best when connecting the dots between brands, technology, and people.
Expertise Design
Design Strategy
Communication
Innovation

Courses
DESN 4010 Major Project: Preparation
DESN 4021 Major Project Development


"Chance favors the connected mind."
– Steven Johnson, Where Good Ideas Come From: The Natural History of Innovation