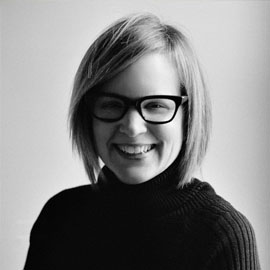 Lauren Wickware
Graphic Designer and Art Director, Lauren Wickware Design
As one woman design studio Lauren Wickware partners with and cultural institutions to create a broad range of materials with a focus on publication design. Lauren's work has been recognized by The Advertising and Design Club of Canada, the AIGA, the Alcuin Society, the Ontario Association of Art Galleries, Registered Graphic Designers of Canada and Applied Arts.
A graduate of OCAD and Parsons School of Design, Lauren cultivates the next generation of designers as a faculty member of the Interdisciplinary Design Strategy and Graphic Design programs at George Brown College's School of Design, as well as the Communication Studies and Multimedia program at McMaster University. Outside of the studio Lauren is a founding member of Collective Form, a community of commercial artists who aim to foster relationships by hosting events that build a robust community for emerging and longstanding visual communications professionals.
Courses
DESN 4003 Design Project: Communication Design
DESN 4022 Major Project Communications

"At the Institute we see the designer as a problem solver with the ability to effect positive change for humanity. We are a place where students, teachers, industry and community can come together not only as creators and designers, but as ambassadors of hope."
– Luigi Ferrara, Director, Institute without Boundaries