Form: Field Research & Charrette
Imagining Iveragh Charrette & Field Research
Overview:
In November 2015, the IwB students, faculty, and staff travelled to County Kerry to conduct research for the Interstitial Zones project and run a five-day charrette called "Imagining Iveragh".
Interstitial Zones is a major IwB initiative and partnership with the Kerry County Council, and other local stakeholders, in southwestern Ireland. The project focuses on creating sustainable economic development that will provide new job creation in the region. Imagining Iveragh was the first academic charrette held for this project.
The IwB team spent a week meeting local stakeholders and getting to know the area. During the second week of their stay, from Monday, November 9 to Friday, November 13, the IwB conducted the charrette at the Cahersiveen Library.
The charrette focused on the Iveragh Peninsula and developing local projects that worked with the four main Interstitial Zones project themes: County Kerry as a Destination; Science and Ecology in Kerry; Culture and Heritage in Kerry; and Innovation and New Industry in Kerry.
Project Goals:
Four charrette teams were asked tackle the four Interstitial Zones project themes. Each charrette team was given a brief that provided a research problem and portfolio, including a specific geographical site or a series of related sites, where the team was asked to base their design project. The brief included site assets and considerations, researched by the IwB students and County Kerry stakeholders.
Charrette teams were asked to create a implementable ideas that can be readily applied in the Iveragh Peninsula and Kerry towards sustainable economic development and job creation.
__
How do we transform Kerry's existing assets into job opportunities?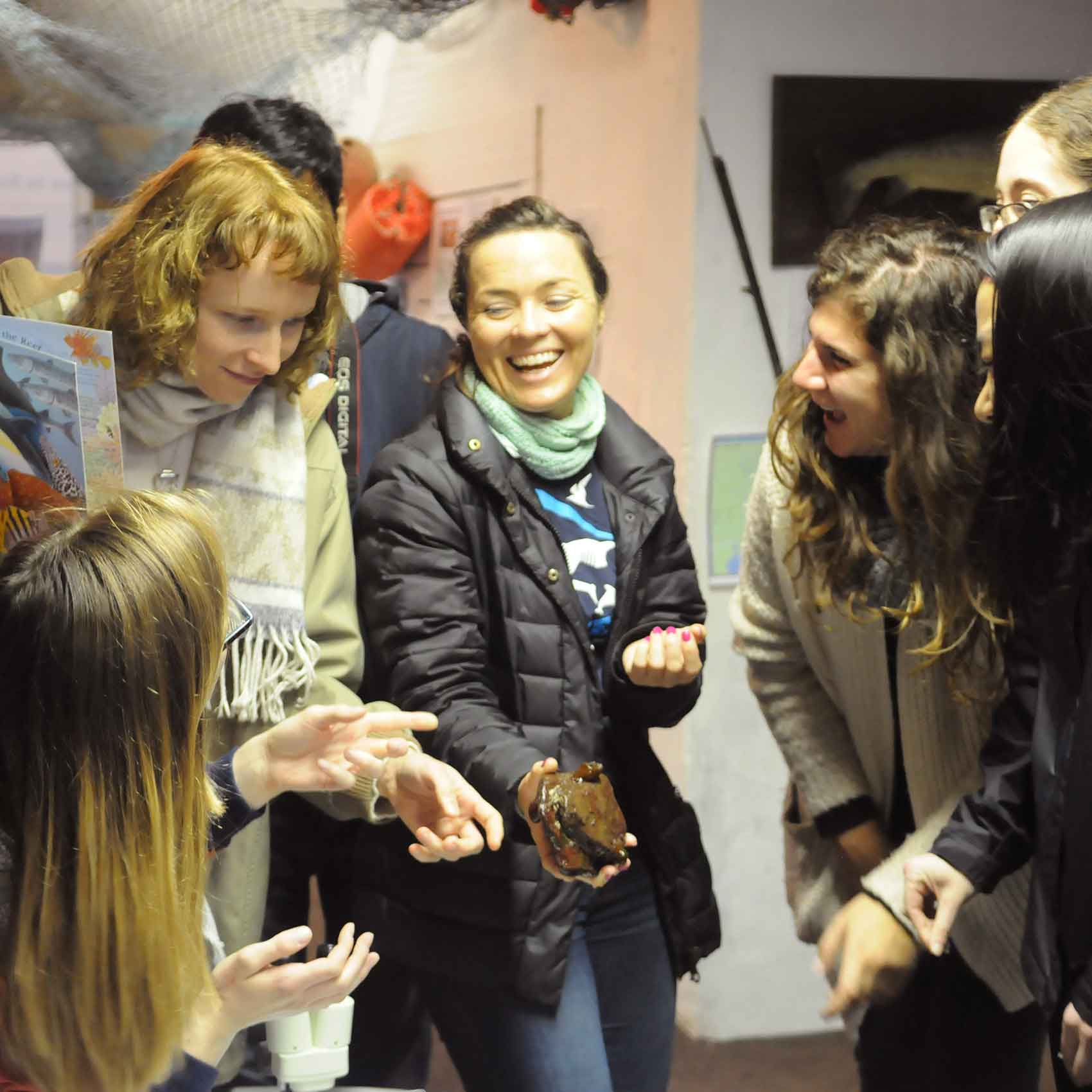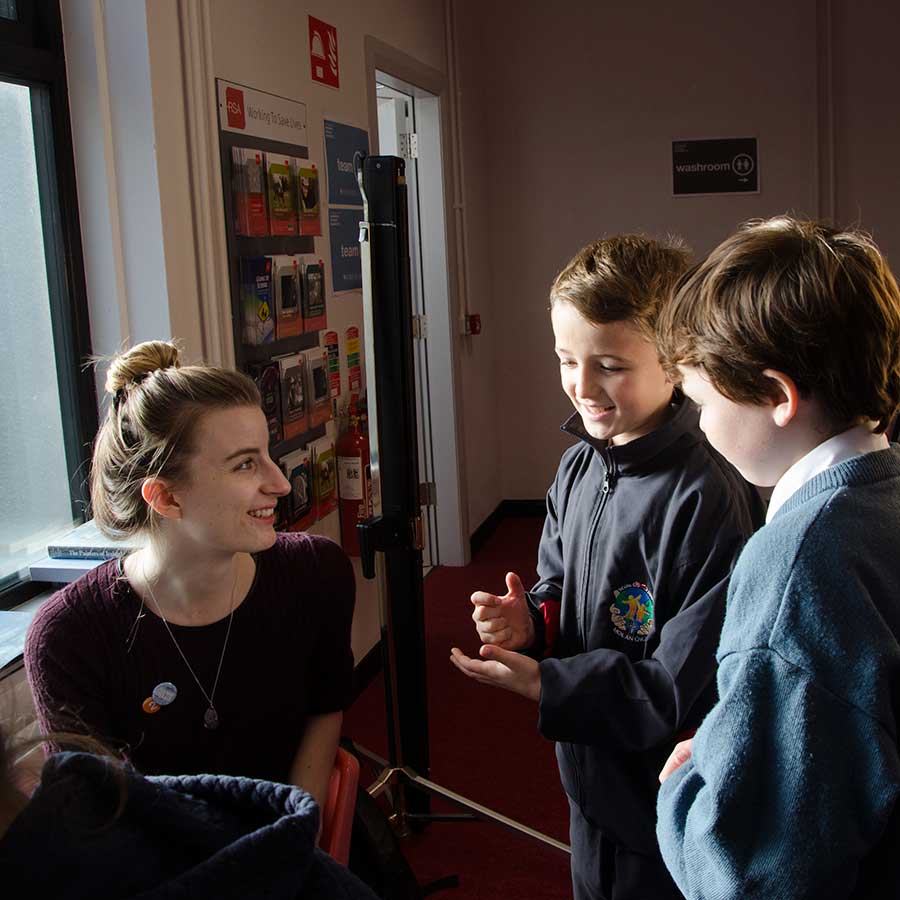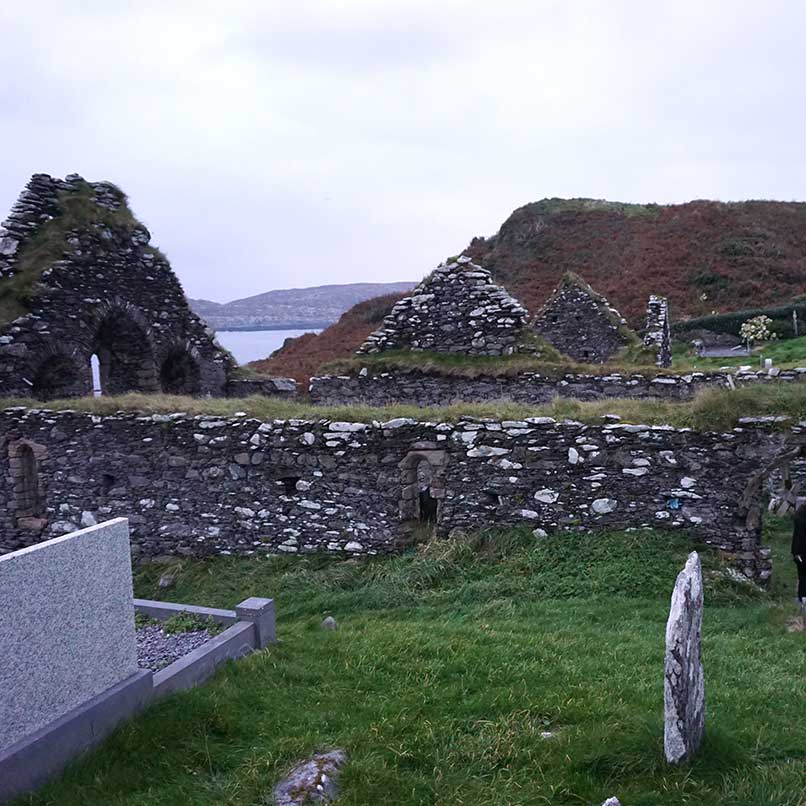 Imagining Iveragh Field Research & Charrette:
County Kerry is a small region in the southwest of Ireland. It is a rugged coastal area rich in history, culture, and wildlife, but similar to other interstitial areas, it faces depopulation and problems stimulating and maintaining economic activity. In particular, since the 2008 economic crisis the region has faced difficulty dealing with the side-effects of the crisis, with little potential investors and jobs available.
At the same time, the economic situation has in no way changed the region's potential as a prosperous economic zone, especially in areas like tourism and ecological research. There are many opportunities in County Kerry for adventure tourism, ecological research and education, archaeology, and expansion of current and emerging industries.
Recently Kerry has been included as part of the new "Wild Atlantic Way," regional branding campaign. But the campaign and developments in Kerry, in the areas of tourism, entrepreneurship, investment in science and technology, etc., have not been even across the County.  
The charrette honed in on the Iveragh Peninsula, which has much potential to develop economic activity around its striking natural, cultural, and historical features. The charrette addressed the specific issues facing Iveragh residents, entrepreneurs, public officials, and business owners, aiming to transform and expand on the existing assets of the area in order to create new jobs and opportunities.
Charrette participants worked in four teams made up of IwB students, faculty, and staff and local Kerry stakeholders as well as other design students from IADT Dun Laoghaire, IT Tralee, and Nottingham Trent University. Each team was assigned to a specific Kerry case study site, where participants assessed the current opportunities for development and thought of ways to transform or activate them to stimulate new development. The challenge was to create new economic infrastructure that highlights the local culture and heritage.
Charrette participants were asked to bring attention to Iveragh's potential for wildlife exploration by designing infrastructure and programming for adventure tourism; stimulate science and ecology in Iveragh by designing a multidisciplinary ecological research and visitor centre; highlight Iveragh's archaeological richness by designing an open-air archaeology centre or museum; and rethink farming practices in the region by designing an 'agri-incubator'.
In only five days, charrette teams proposed unique and multifaceted design solutions that can be readily used in Iveragh and the surrounding area.

The videos, presentations, and summaries of the charrette design proposals are available below.
Summary of Charrette Proposals:
Project Credits:
IwB students, faculty, and staff 2015-2016
Kerry County Council
IADT Dun Laoghaire
IT Tralee
Nottingham Trent University

Photo Credits:
IwB students, staff, and faculty 2015-2016
Heather Daam
John Abila
Jane Zhang
Project Tags:
Imagining Iveragh, Iveragh Peninsula, charrette, County Kerry, Kerry County Council, Ireland, economic sustainability, job creation
Thank you to the people who made this project possible:
Moira Murrell
Noreen O'Mahoney
Jean Byrne
Michael Donnelly
June O'Connell
Special thanks to:
The Caherciveen Library for hosting the event.
All the residents, business owners and educators that have joined at different moments during the charrette to inform the process and support the new ideas!
"It's impossible not to have taken anything away from this charrette."
– Gerard Heaslip, County Kerry resident