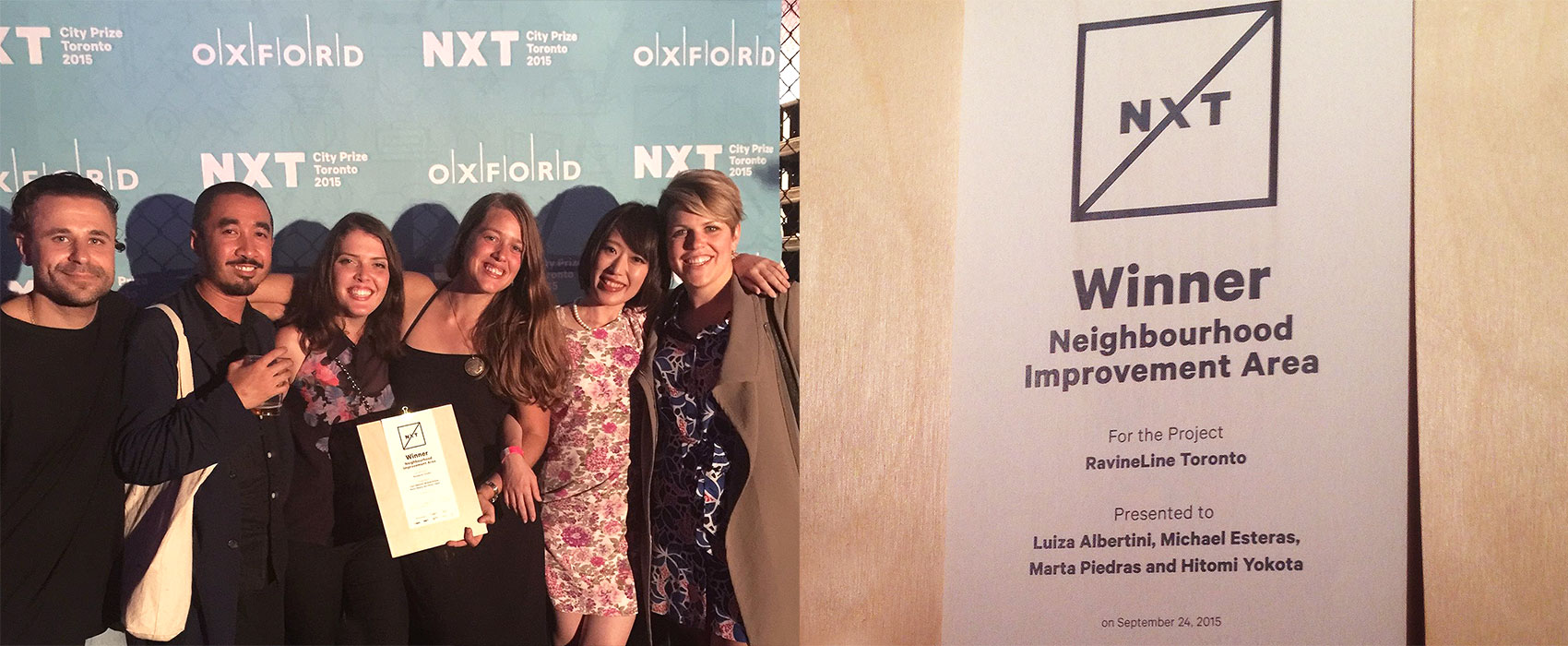 RavineLine Toronto Wins NXT City Prize, Neighbourhood Improvement Area Category!
Congrats to our alumni!
Luiza Albertini
Michael Esteras
Marta Piedras
Hitomi Yokota
On September 24, 2015, IwB alumni Luiza Albertini, Michael Esteras, Marta Piedras, and Hitomi Yokota attended the NXT City Prize award ceremony, where they received a professional design prize for their project RavineLine Toronto.
This was the second year of the NXT City Prize competition, which brings together Toronto's young designers on a common challenge. The 2015 theme was "Opportunity," asking designers to turn Toronto's possibilities into impact.
RavineLine Toronto was initiated during the IwB's Connecting Divided Places 2014-15 project and was recently further developed by Albertini, Esteras, Piedras, and Yokota as well as IwB staff and faculty. RavineLine Toronto is a proposal for new infrastructure that would showcase Toronto's extensive network of ravines into one integrated path. The project aims to link various community assets, from all parts of the city, for purposes of leisure, recreation, education, and community building.
RavineLine is scheduled to be released shortly as a recommendation report that can be used by Toronto's city officials and other stakeholders to connect and engage the adjacent communities along the ravines in Toronto.
Well done!