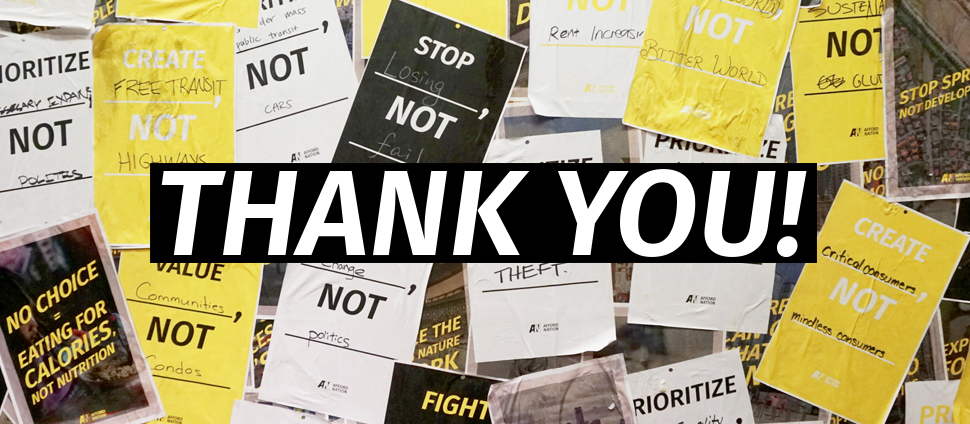 A movement to build an affordable world for all.
Thank you to all who attended our Afford Nation Campaign Launch and visited the current student cohort exhibition. We heard tons of great ideas from you, and we hope we inspired you to take the necessary steps in building an affordable world.
Over the course of a week, the 2019-2020 student cohort created the Afford Nation Campaign and exhibition, which was part of the DesignTO Festival. Through the exhibition, the students asked the questions:
How do we challenge our perceptions of affordability?
How can we reimagine our values to create equitable access to opportunities?
Does ownership give us the right to say no?
We are living through an affordability crisis. We're faced with growing income inequality, rising costs of basic goods, and precarious employment. Unaffordability is a system-wide issue.
We are all on a moving affordability spectrum – from those on the street to those yet to be impacted by future affordability threats.
Current scenarios that are impacting affordability include mass migration, climate change, rapid urbanization, automation, and political upheaval.
Afford Nation's goal is to challenge perceptions of affordability, rethink value and our relationship with money, and reimagine ownership to create equitable access to opportunities.
Together, we can build an affordable world.