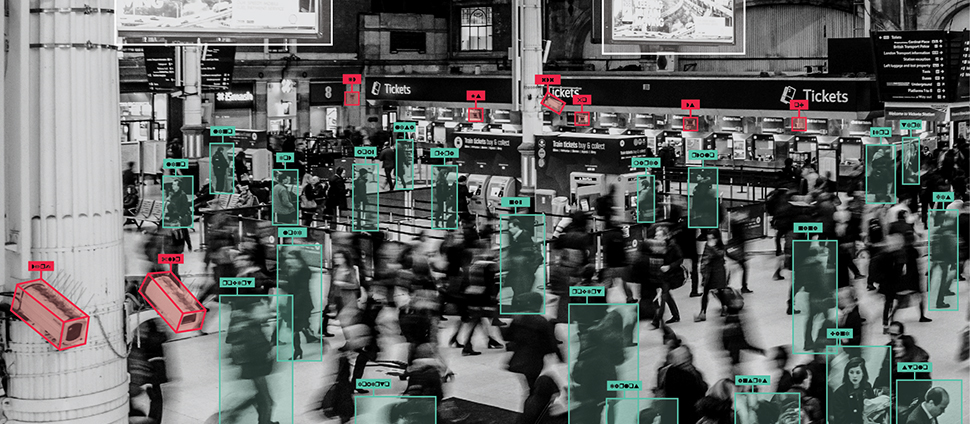 Calling All GBC Creatives!
Join us as we imagine the future of Smart Cities!
Apply to participate in the Dean's Charrettes to learn the skills that will take you from being an aspiring creative to a creative professional.
What are the Dean's Charrettes?
The Dean's Charrettes are hosted by the Centre for Arts Design & Information Technology (CADIT) to promote cross-disciplinary collaboration to solve real-world challenges. It is a weeklong course where you can learn about design thinking, systems design, and collaboration in an intense, fun, studio environment.
Participation is free for GBC students!
George Brown College students enrolled in full-time programs can participate in the charrette for free. You will earn a charrette certificate and a non-credit elective that will appear on your official transcript.
*Students in Graphic Design, Jewellery, and Fashion have the opportunity to receive an official program elective credit.
Charrette Focus & Themes:
What makes a city 'smart'? Does the integration of technology make a city and its citizens more intelligent? Does it increase quality of life? Does it result in economic, social and environmental sustainability? Or, might this increase the digital divide and erode our personal privacy and autonomy?
How might we design 'smart' cities and spaces that are digitally inclusive, ethical and sustainable? The primary challenge of this charrette is to imagine design solutions that protect our individual privacy, reflect our collective values and ensure individuals and disadvantaged groups have access to, and the skills to use, 'smart' technologies and are therefore able to participate in and benefit from our investment in smart cities.
Join us as we investigate these questions using design research tools and methods. This is an opportunity to collaborate with your peers and faculty, gain new skills, map the evolution of the city in alignment with technology, and uncover design scenarios that can lead to more inclusive, ethical, sustainable, and intelligent futures.
To investigate and design solutions that demonstrate how we might design more ethical and inclusive smart cities, participants will be divided into six teams that focus on common spaces within the city:
01. Public Space – How might public space become more collaborative, accessible and immersive? Imagine a 'smart' public space and demonstrate the benefits and consequences of integrating technology into the natural and artificial landscape.
02. Living Space – How might we imagine 'smart' living environments that respect our privacy and move beyond a digital-centric vision to include biological and material innovations that enhance sustainability and overall quality of life? Imagine the next evolution of 'smart' living environments and the benefits and consequences of technology within our personal spaces.
03. Work Space – How might our work environments augment our creativity/intelligence, adapt to our needs and protect our intellectual property? Explore how technology in the workplace might limit or enhance our access, intelligence, productivity and space utilization and demonstrate how we might encourage more meaningful work experiences, equitable employment opportunities and intuitive work environments.
04. Commercial Space – How might we enable access to a digital main street for people who do not have access to technology, and how do we limit the corporatization of digital public space? Building on and critiquing the Digital Main Street Initiative, imagine an ethical, inclusive main street that leverages technology to enhance the user experience.
05. Utility Space – How might we rethink our non-emergency city services to better resolve community infrastructure complaints and anticipate breaking points in the systems that support our daily lives? This team will rethink Toronto's 311 service and imagine the sensor networks and interface that can help identify stress points within our utility systems.
06. Digital Space – Smart cities promise a number of benefits ranging from disaster mitigation to increased sustainability, however they also have the potential to widen the digital divide. Interacting with a 'smart' city requires an interface, and specific demographics are more vulnerable to exclusion than others, including low-income and elderly residents, as well as rural and indigenous communities. How might the 'smart' city interface be designed to ensure that it is accessible, open and intuitive? Identify the vulnerable populations that might be excluded from these systems and create mechanisms that enable them to participate in a 'smart 'city.
Don't miss out! Apply today!
Key Dates & Locations:
Digifest Opening Ceremony:
Wednesday, April 24, 2019
Location: Sugar Hall – Artscape Launchpad – 130 Queens Quay E
Digifest 2019:
Thursday, April 25-27, 2018
Location: Corus Entertainment – 25 Dockside Drive
Smart Cities Charrette:
Monday, April 29 to Saturday, May 4, 2018.
Location: New School of Design – 3 Lower Jarvis Street

How to Apply?
There are limited spaces, apply today!
Fill out the online application by April 19, 2017.
You can access the application form here.
We will contact you with next steps if you are selected.
If you have any questions please contact
Amanda Nasturzio – nasturzioamanda@gmail.com