Join us in Milan!
ABOUT THE PROJECT
Overview
The Expo as Global Village Future Ways of Living International Summer School will be a continuation of the work of the IwB's charrette held last year with the Milan Expo, a joint effort by the Institute without Boundaries (IwB) and Meet the Media Guru (MTMG) to bring thought leaders, students, and professionals together to envision the future in six key areas. This was done through a collaborative design process called a charrette, resulting in a set of six proposals for the future development of these systems. A Future Ways of Living book and feature-length film were created to showcase these proposals. You can download your own free copy of the book here.
This is an opportunity for professionals to develop their skills, for students to learn from industry experts, and for advisors to lend their experience and expertise to both.
Context
Examination of the book and film will contextualize the work to be undertaken at this 2016 Summer School. We will expand upon these proposals by developing more detailed, implementable plans and integrating last year's visions into a holistic picture of urban development in the future using the Expo site's future as a context for the project and as the site for the event itself.
This year's event
The Triennale di Milano, along with the IwB and MTMG, will host an international Summer School in the format of a design charrette that will continue this work. This event is supported by partner Politecnico di Milano, the Cumulus Association, and the International Council of Societies of Industrial Design (Icsid).
Who can get involved?
We welcome participants contributing to the project in a number of roles. Interdisciplinary students will work in teams led by IwB facilitators to develop implementable plans in their subject areas. Industry advisors will provide guidance to students on their work and insight into their themes from an expert perspective. Industry partners can provide support in the form of guest speakers that can contextualize the work of the project and provide additional advisement to teams as they work on their projects.
PROJECT BENEFITS FOR PARTICIPANTS
This project will challenge students, professionals and thought leaders from around the world to envision scenarios and propose design solutions and plans for implementation that showcase a responsible, humane and sustainable use of technology. They will create a holistic vision for the future that is democratic, intelligent, balanced and resilient, which benefits communities and considers environmental, cultural, economic and social impacts.
This project is an amazing professional development opportunity and resume item for industry members, as well as a rewarding way to work collaboratively with designers from around the world and diverse disciplines.
By exploring these futures, we hope to generate continued dialogue regarding the role of technology in our daily lives over the next 10 years.

WHAT IS A CHARRETTE?
An IwB charrette is an intensive, collaborative process that brings together creative thinkers, experts and key stakeholders in a unique co-creation process that develops innovative ideas in a short period of time.
WHERE AND WHEN?
Join us June 19th to 26th in Milan, Italy at the World Expo site.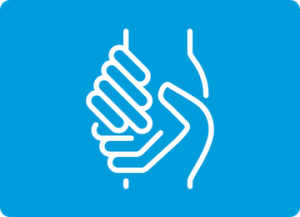 HOW CAN I APPLY?
Feel free to contact sbullis@georgebrown.ca and phuong.diep@georgebrown.ca for any additional questions about the event and application process.