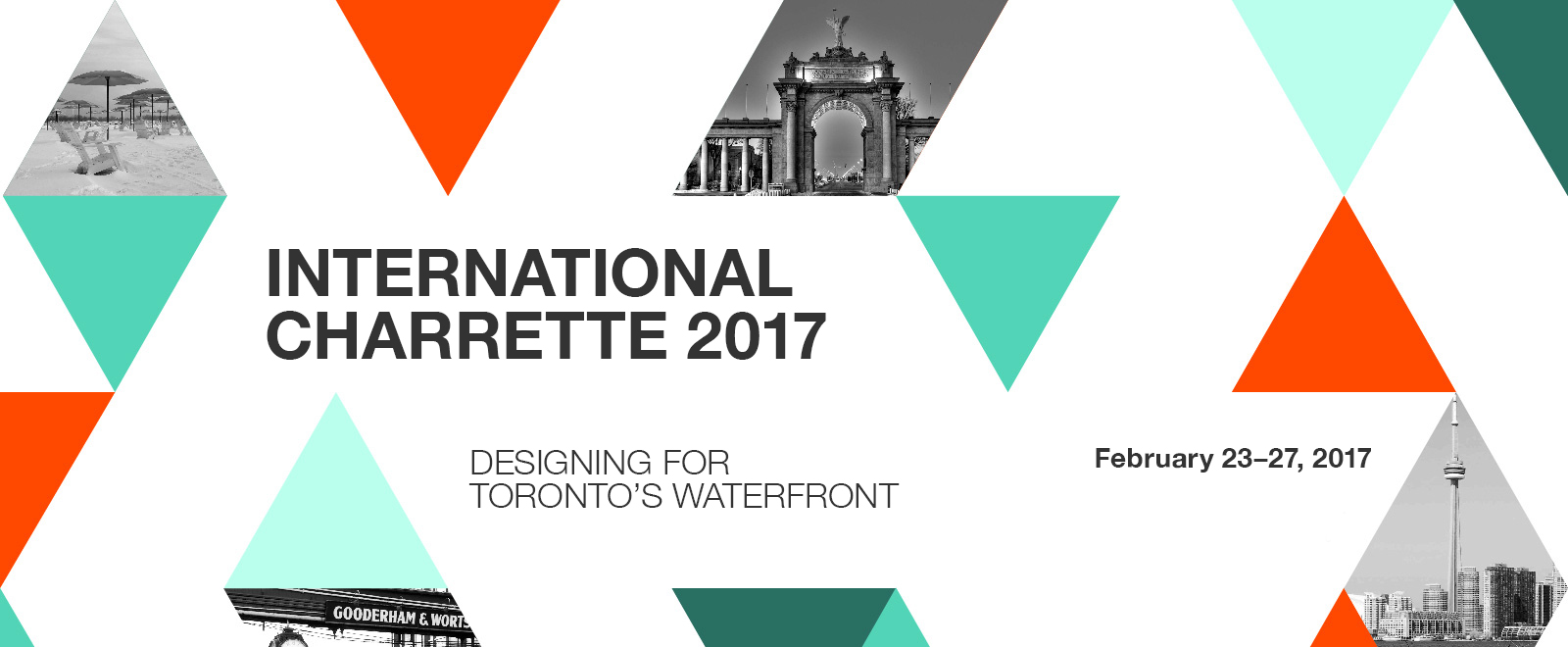 Calling All GBC Designers – Students & Recent Graduates
The Institute Without Boundaries (IwB) at GBC will be hosting its annual International Charette from February 23–27.
GBC students and alumni are invited to participate, free of charge! This is a unique opportunity to learn and experience an intensive collaborative design process where you will:
Join an interdisciplinary creative team and tackle real design challenges while making new friends from around the world.

L

earn how other disciplines think and work

Gain new skills, receive constructive feedback on projects, and practice design strategy methods by working on a real project. 

  
This charrette is an academic workshop bringing together hundreds of students from around the world who collaborate to develop proposals that offer innovative and feasible solutions to a design challenge.  This year the IwB is partnering with Waterfront Toronto and our challenge is to come up with ideas on how to bring innovation to Toronto's waterfront and attract people from across the region. Students are guided by faculty and industry experts and will present the results to an international panel.  
Breakfast, lunch and dinner will be served for all charrette participants, and supplies will also be made available. However, students are required to bring their own laptops. If you are a current student and cannot attend all of the workshop due to classes, please let us know your availability.
Don't miss out on this exciting opportunity! Apply today!
Thursday February 23rd:
Event Launch, 5:45 pm – 8:00 pm,
GBC Waterfront Campus
Friday February 24th:
Charrette work day 1
9:00 am to 6:00 pm  
Saturday February 25th:
Charrette work day 2
9:00 am to 6:00 pm
Sunday February 26th:
Charrette work day 3
9:00 am until the project is done!
Monday February 27th :
Presentations – 10:00 am to 4:00 pm
Charrette closing celebration!!!  4:00 pm to 9:00 pm 
Friday to Monday workshops will take place in a dedicated 'charrette house' on Lakeshore Blvd. East (near Parliament).