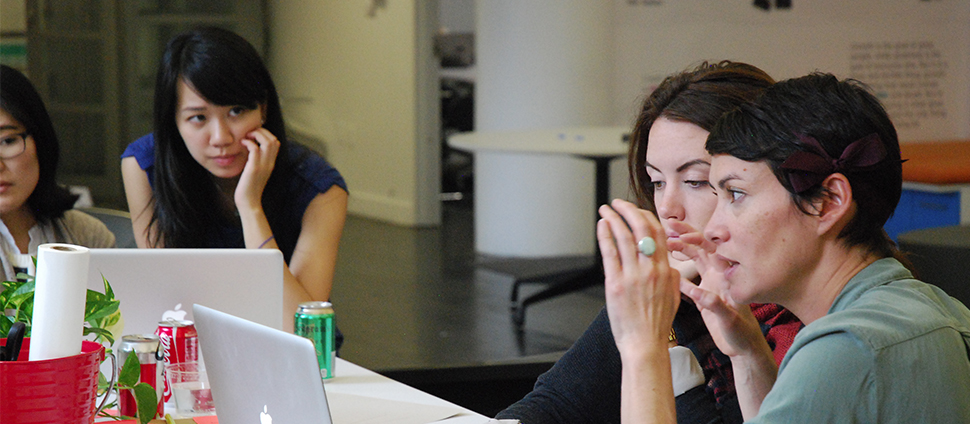 Now accepting applications for the 2019-2020 IDS program.
Over the next five years, we will bring together interdisciplinary groups of students, faculty, and industry experts to explore Future Ways of Living and address issues of inequality, climate change, migration & displacement, affordability, as well as many other issues that will impact the ways in which we will live.
The Institute without Boundaries' (IwB) postgraduate certificate Interdisciplinary Design Strategy (IDS)program, is a nine-month intensive postgraduate certificate program offered through the School of Design, at George Brown College in Toronto. The program teaches design strategy, research, and collaboration to students from diverse professional and academic backgrounds.
In the IDS program, students and faculty collaborate with a partner organization to understand and tackle real-world challenges. Guided by the demands of a major project partner, students learn skills, conduct research, create comprehensive proposals and present their work to stakeholders and the public. The IDS program runs in tandem with the IwB's research, special projects, and consulting work thereby giving students and partnering organizations the opportunity to learn from one another.