Sustainable Cities for the Future Charrette
Overview:
In 2011-2012, the Institute partnered with the City of Markham, Ontario, to look at the connections between suburban and urban environments. Specifically, to propose ways that Markham could develop its its suburban character to be more environmentally sustainable, more heterogeneous in terms of housing stock, and, generally, to develop new forms of social-cultural life in the city.
As a key part of the curriculum, the Sustainable Cities of the Future Charrette was the first event to look closely at the issue of sustainability in suburban environments. The charrette was held from September 30th to October 4th, 2011 and brought together over 70 participants. The premise of the charrette was to broadly develop new programming and tools for Markham and other suburban cities to develop homogenous parts of its suburban character by promoting environmentally sustainable public programming.
Project goal:
Charrette teams were asked to design an interactive, digital tool that would encourage sustainable public behaviour in Markham, Ontario.
___
Suburban cities need to become more sustainable. This does not mean sacrificing the features that makes suburbs attractive.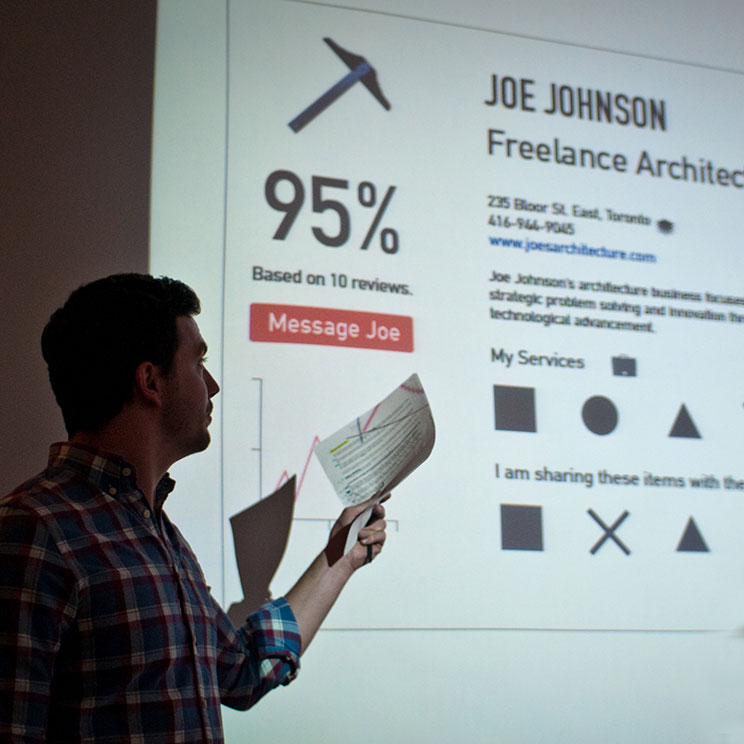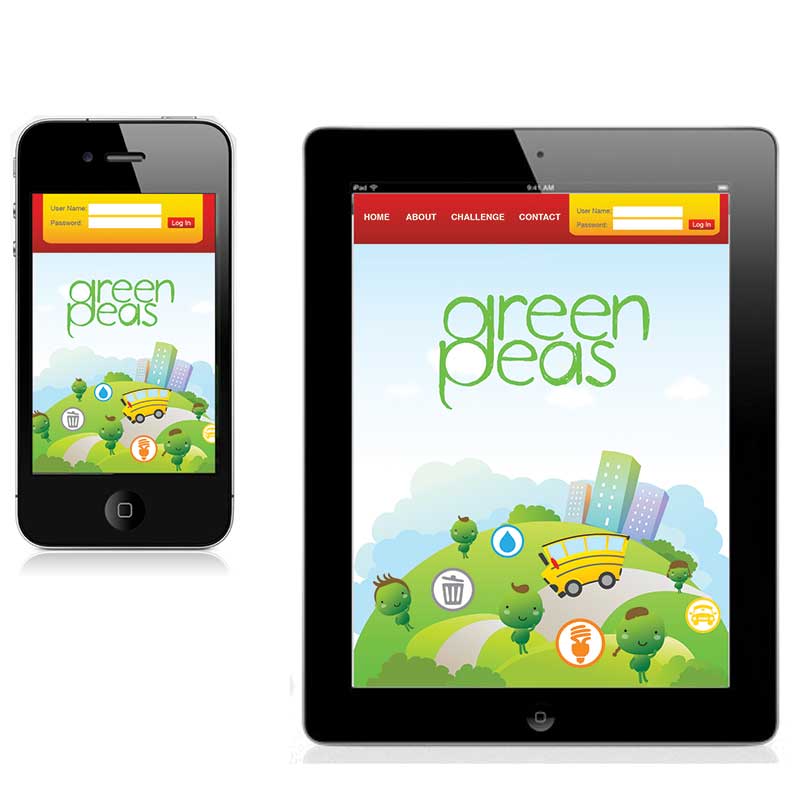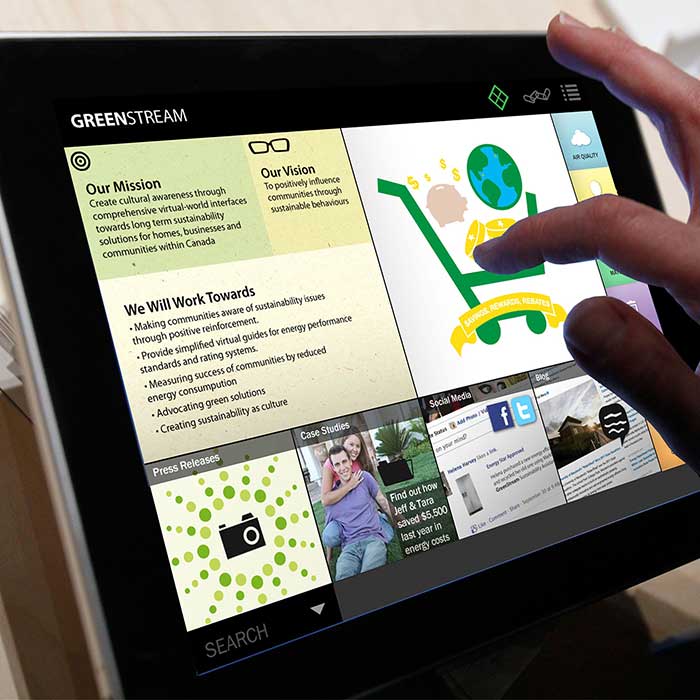 Sustainable Cities for the Future Charrette:
Markham is located on the northern border of the city of Toronto. It has one of the most diverse populations in Canada, just over half of its residents are new Canadians. It is also known as 'Canada's High-Tech Capital' due to a successful economic development plan launched in the late 1990's that brought 900 high-tech and life science companies to the city.
The urban face of Markham today is the result of its dynamic growth and evolution. Traces of rural heritage are still prominent in places, with heritage buildings and traditional main streets contrasting the dominant suburban pattern neighbourhood developments. Abundant green spaces, large parks and areas of preserved wilderness make the town feel very green, however, large company 'campuses,' big-box stores, and shopping malls have followed a traditional suburban development pattern resulting in an extremely car-centric urban layout. A successful public transit strategy, the Viva system, has increased modal share in recent years, however, it remains challenging for residents who want to use alternate modes of transportation such as walking or cycling.
Today the Town of Markham is striving to develop its identity further to include: fostering a denser urban fabric with a greater range of housing types and price ranges; a stronger identity as a creative hub for innovation; greater integration of sustainable practice into everyday activities; an emphasis on collaboration and fostering new types of businesses; and a strong urban infrastructure that supports these practices.
Towards this goal, the Sustainable Cities of the Future charrette asked participants to propose new digital programming and tools. Four teams of interdisciplinary students worked over four days to develop more sustainable ways of living for residents in Markham.
Project Outcome:
The charrette was structured around themes that were randomly assigned to the teams. Each team received two themes, from the list of transportation, public service, education, energy, culture, live/ work, resource management, and commercial enterprise. Pairing the two themes, the teams set out to make digital design solutions that could contribute to making Markham a sustainable city.
The charrette brief specified that the results should be easy to use and publically accessible digital tools and public interfaces. The teams came up with ranging concepts, including games and public service response systems, that they envisioned working through interactive websites, applications, and crowd sourcing tools. For instance, Team 4 developed a system where Markham's kids could challenge other kids and their teachers through a game and website tool called "Green Peas." In this game, kids become 'green' superheroes that create content and new sustainable programing and behavior in Markham.
The charrette showed powerful ways that a city and its citizens can co-create new sustainable living practices and tools. Importantly, each team planned out the media campaign for their proposals and a detailed implementation plan, showing that these solutions could be readily implemented.
To find out more about this charrette, see the teams' proposals and presentations videos below.
Charrette Team Design Proposal Summaries:
Project Credits:
IwB students, staff and faculty 2011-12
City of Markham
GBC Architectural Technology students
GBC Advanced Digital Design students
GBC Studiolab students
Copenhagen School of Design and Technology (KEA)
Ascentia
Canada Mortgage and Housing Corporation
CFC Media Lab
Cinderbloc
Department of Unusual Certainties
Endes Design
Harbinger Foundation
Idea Couture
Markham-Stouffville Hospital Foundation
Pivot Design Group
Susan Speigel Architect Inc.
Transcontinental
Urban Strategies
Wero Creative
Windfall Ecology Centre
Wolfson Bell
Photo credits:
Michelle Hotchin
Project tags:
Sustainable, city, future, green, environmental, charrette
"In the charrette process, you have to learn how to collaborate. We debated fiercely within our team and there was a lot of critique, but we realized that we had to find a solution together. Only then did we understand collaboration."
– Ginny Chen, Charrette Participant and Graphic Designer, Institute without Boundaries