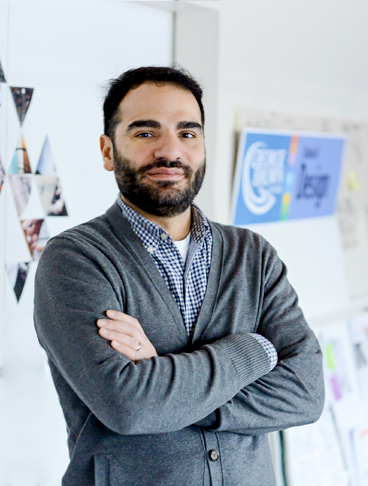 Paul Zanettos
Manager of Field Education & Partnerships
Paul Zanettos is the Manager of Field Education & Partnerships with the School of Design at George Brown College. As a member of the Institute without Boundaries (IwB), Paul assists the program and curriculum team with the development of industry-relevant, applied learning opportunities for students. Paul is also integral in developing local, regional, national and international partnerships in the development of curriculum and special projects for the IwB. Paul's other areas of expertise include: internal and external communications, social media, event planning/ management and media relations.
 Paul has a Masters of Arts in Education from Central Michigan University and a Bachelor of Arts in Journalism from Ryerson University. His interests include: mid century modern architecture and design; architecture and surfing-related travel; and all things green and sustainable, including his retrofitted 1954 split-level ranch home and beloved Toyota Prius. Paul lives in Toronto with his wife and two young daughters.
"True teachers are those who use themselves as bridges over which they invite their students to cross; then, having facilitated their crossing, joyfully collapse, encouraging them to create their own."
– Nikos Kazantzakis