Category: Special Project, Consulting
Overview:
The IwB, in collaboration with its commutual cohorts, explored the idea of embedding health care in the home by embracing technology and literally giving a house the ability to "take care of you." The Health eHome research project was completed in 2009, on the heels of the Canühome initiative and in the context of the Institute's work on the World House Project. The research looked at issues of seniors, disabilities, and the use of inclusive and intelligent design in housing.
During this time the Institute conducted a charrette with its partners and mapped out a research plan to design and develop technology enhanced bathing and sleeping environments in a Healthy eHome demonstration project. This resulted in a framework for a proposed project that is still to be materialized as a follow up to the Canühome.
__
Can health care be embedded in the home instead of relying solely on hospital and clinics?
Project Goals:
The main objective of the project was to follow user-centered design principles to integrate smart technologies and design seamlessly into the home environment, so that those with sensory, mobility, and cognitive impairments can experience a safer and healthier environment that supports independent living. A secondary objective was to establish best practices for commercial use and to develop educational materials (an e-learning course) for Health eHome users and assistive workers.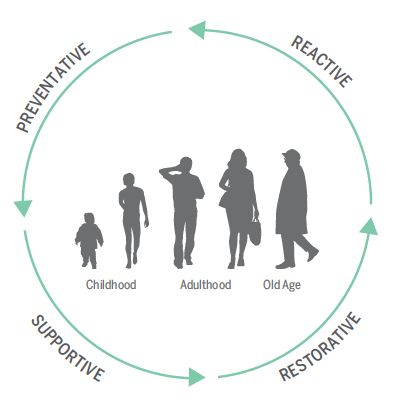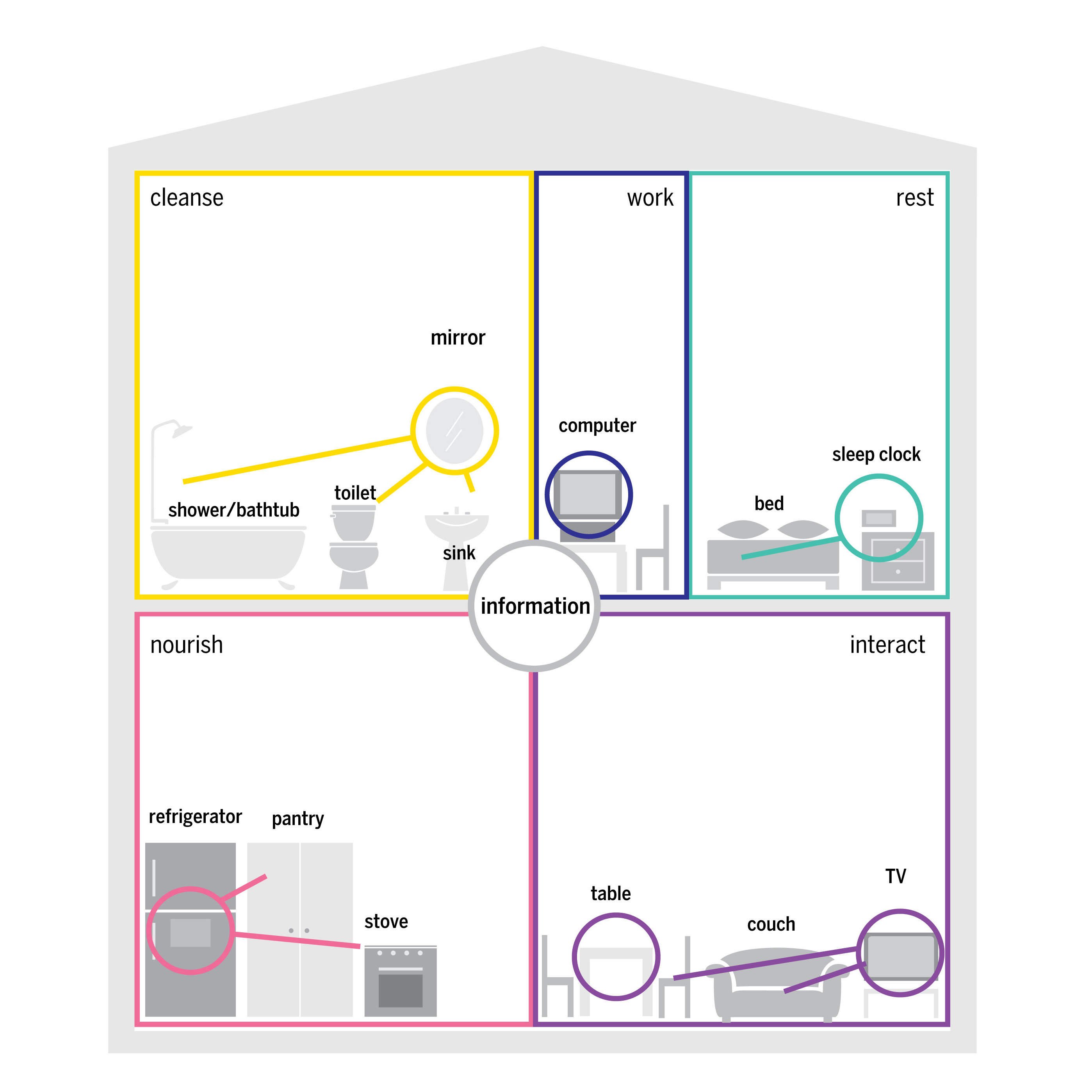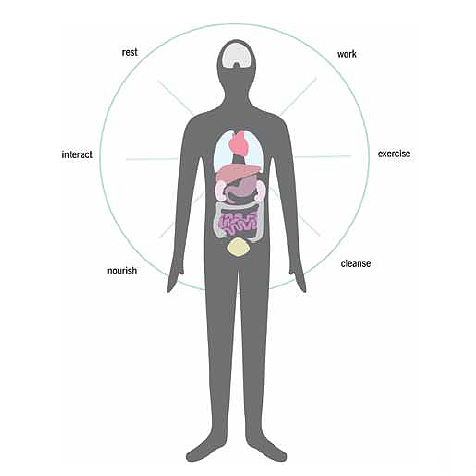 Health eHome:
For more than 20 years, research in technology and architecture have been developing prototypes and houses in an attempt to create the ultimate intelligent environment that can improve residents' quality of life. Overall the focus has been on embedding monitors and sensors to learn about user habits and adapt them to make life easier. Healthcare is a focus sector of this research. The increases in healthcare costs are forcing governments and citizens to look at alternative ways of keeping the population healthy and delivering healthcare services outside of an institutional setting.
Based on the trends and needs of the healthcare industry, the Health eHome project sought to address the needs of an aging population and the needs of youth with chronic illness. The Health ehome was planned to help prevent chronic disease through primary prevention techniques, allow residents to maintain their health and, when needed, be treated in the comfort of their own homes. Generally, the project aimed to provide residents with a wealth of personalized health information and resources to help them make informed decisions in their day-to-day lives.
Project Outcome:
Within the different stages of a person's life, permanent, temporary or recurring health problems may arise. The Health eHome project proposed special features and technologies to restore balance to body systems and prevent physical deterioration by providing information and a supportive environment. The Health eHome shows opportunities for information, support and stimulants by embedding solutions and technologies into objects and spaces, to maintain safety, dignity and access for its residents.
The proposal includes better visualization and communication of health data collected by sensors throughout the home, features to make residents more self-aware of their bodies needs, and more focus on improving health and well being of residents rather than on functional convenience. It accommodates residents of varying ages, levels of health and physical ability, instead of being tailored to residents with a specific disease, ailment or injury.
The Health eHome project also has the potential for major commercial outputs including: methods for retrofitting existing homes to accommodate aging in place and inter-generational caregiving; networked appliances and devices to assist eating, bathing, and sleeping; digital interaction and display technology for the home that augment health; collected ethnographic and human factors data that may be commercialized; and home designs that can assist the development of integrated design solutions for new domestic and continuing care projects.
Project Credits:
IwB staff & faculty
Origin Retirement Communities
Saint Elizabeth Health Care
The Town of Markham
Canada Mortgage and Housing Corporation (CMHC)
St. Michael's Hospital
McMaster University Adaptive Technology Resource Centre
University of Toronto Centre for Global eHealth Innovation
George Brown College Research Department
George Brown College School of Computer Technology
George Brown College Nursing, School of Design
Luigi Ferrara
Robert Luke
Kat Senyk
Monica Contreras
Dawn Davidson
Andrew fraser
Julie Gaudet
Priscilla Li
Nick Crompton
Anna Milan
Sisley Leung
Stephen Chait
Christina Kakaflikis
Neil Prashad
Mark Salerno
John Stathakos
Karen Ray
Photo credits:
IwB staff 2009

Project tags:
healthcare, home, sentient, technological support, aging population, chronic disease, disability, personalized environment,