Date: March 30 - April 1, 2012
Creative Convergence Hubs Charrette (Markham)
Overview:
The Creative Convergence Hubs Charrette took place from March 30 to April 1, 2012 and included over 60 participants. It was a major part of the 2011-2012 curriculum year, during which the IwB partnered with the City of Markham, exploring the challenges of the city as a growing and diversifying suburb.
The Creative Convergence Hubs Charrette brought together the IwB students' work from the whole year. Specifically, the idea that Markham needs 'creative hubs,' places where citizens, industry, and public organizations can come together, propose, and execute changes in the city. Importantly, the results of the charrette contributed directly to the IwB students' final proposal for COLAB, a 'change lab' that would encourage community building and engagement in Markham.
Goals:
Based on assigned case study sites in Markham, charrette teams were asked to create design concepts for new 'convergence hubs' that would build on local amenities, draw in new creative people, foster development of new businesses, and further community growth.
__
Creative hubs are places where citizens, industry, and public organizations can come together to propose and execute changes in the city.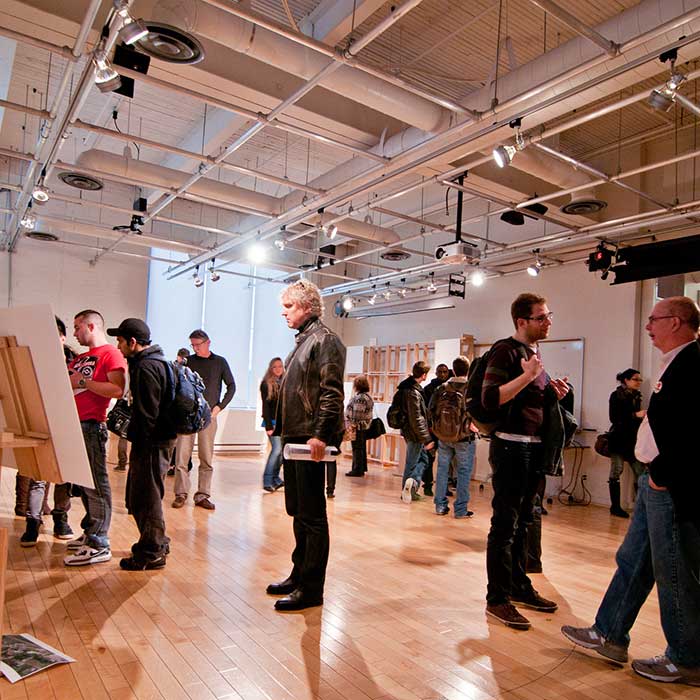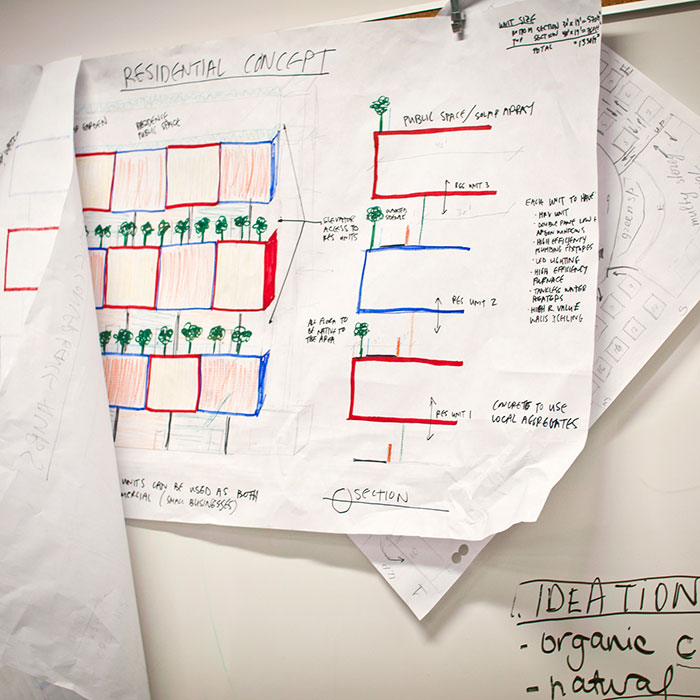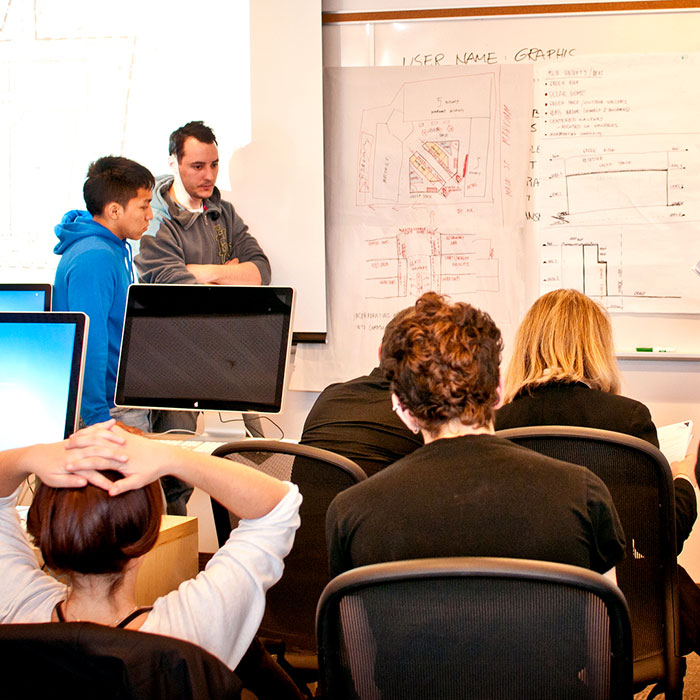 Creative Convergence Hubs Charrette:
Markham is located on the northern border of Toronto. It has one of the most diverse populations in Canada, just over half of its residents are new Canadians. It is also known as 'Canada's High-Tech Capital,' hosting several hundred high-tech and life science companies.
Today, the urban face of Markham is the result of its dynamic growth and evolution. In many areas of Markham, heritage buildings and traditional main streets contrast with suburban pattern development. Abundant large parks and areas of preserved wilderness make the city feel very green, however, large company 'campuses,' big-box stores, and shopping malls have followed a traditional suburban development pattern resulting in an extremely car-centric urban layout and low pedestrian life.
Like many other suburban cities, Markham is striving to foster its strengths and ameliorate the fragmentation of suburbanization. The Creative Convergence Hubs Charrette focused on creating mixed-use hubs for innovation that would spur new business and bring Markham's diverse population together.
Five teams were assigned to five different sites in Markham: Langstaff East, Enterprise and Main Street, Stiver Mill, 12 Harlech Court, and Main Street. In their designs, teams were asked to include a 'special feature,' like a daycare, fitness centre, health clinic, arts and crafts centre, and or digital/ media cafe. The teams were to propose mixed-use building complexes that would incorporate one of the special features, weaving in, when possible, neighbouring site features and businesses.
The case study sites were chosen strategically. All of the sites already had new development in 2012 or were slated to be developed. This meant that charrette results were extremely timely and could to be utilized towards future city planning in Markham.
Project Outcomes:
Convergence hubs that leverage creative professionals have shown to reinvigorate communities and contribute greatly to economic growth.
During the event, charrette teams visited the Centre for Social Innovation (CSI), a highly successful convergence hub in downtown Toronto. At CSI, teams studied how the space worked, in particular, exploring the support needs of creative entrepreneurs and small start-ups. Convergence hubs like CSI provide shared, affordable, and accessible business amenities that enable individuals and small businesses to operate without incurring high start up costs.
Charrette teams analyzed their sites to identify what characteristics they would be able to build on and how they could propose creative convergence hubs that would enhance Markham's local amenities, draw in new creative people and industries, and further community growth.
Over three days, five charrette teams worked on their case studies and then presented the results to their peers and a panel of experts, including city officials from Markham and other stakeholders. As many of the sites were slated for development, the presence of Markham's city officials meant that charrette results could be integrated into Markham's future development plans.
The charrette was an exciting event that brought together many different stakeholders in Markham and led to the proposal for COLAB, the IwB students' final project for the 2011-2012 academic year that advocated for a 'change lab' in Markham.

To find out more, view the teams' charrette proposal summaries below or download the Creative Convergence Hubs Charrette Report.
Summary of Charrette Proposal Results:
Project Credits:
IwB students, alumni, faculty, and staff
City of Markham
GBC Architectural Technology students and faculty
Centre for Social Innovation (CSI), Toronto
Batay-Csorba
OISE, University of Toronto faculty
Ryerson University faculty
Photo Credits:
Michelle Hotchin
Project Tags:
Markham, creative business, convergence hub, creative hub, charrette, design, suburb
"There are a lot of stereotypes about the suburbs, but when you look closely the cultural components are already there. People in Markham need a place to come together and make things happen in their city."
– Robert Giusti, IwB alumnus