Category: Special Project
City on the Rise Charrette
Overview:
In April 2014, L'Institut Idée, in partnership with the Spoke Club, conducted several events looking at how Toronto can become one of the world's great cities. One of these events included a special half-day gathering of Toronto's leaders, from ranging sectors. The session was led by L'Institut Idée and held at the Spoke Club. It produced a map that identified five key themes towards the goal of: "Toronto is one of the world's great cities" (see the map on the L'Institut Idée website).
Following this event, L'Institut Idée approached the IwB to continue the Spoke Club mapping session using the IwB's charrette method. Towards this goal, the City on the Rise Charrette took place on Friday, June 20, 2014. The charrette aimed to expand on the ideas proposed during the April 2014 session as well as to produce design proposals for the five key themes identified at the mapping session.
Project Goals:
To develop tangible ideas and strategies that will enable Toronto to reach its potential as one of the world's greatest cities.
__
Toronto has what it take. We just need to step outside the lines and connect the dots.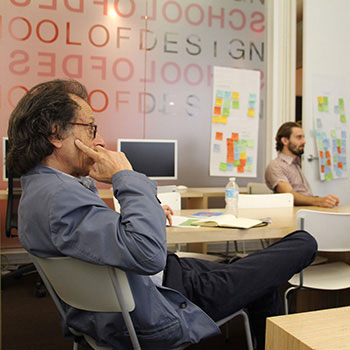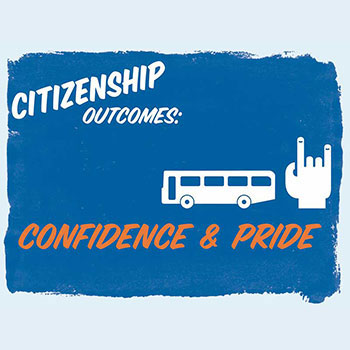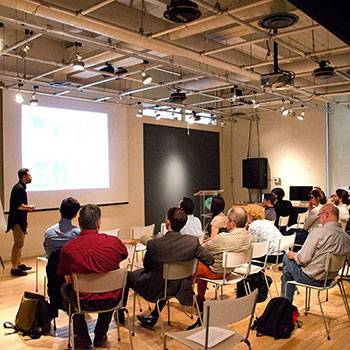 City on the Rise Charrette:
The City of Toronto is a 'global city,' but there are many opportunities for improving Toronto's global standing as an attractive and economically competitive city.
The L'Institut Idée and Spoke Club mapping session from April 2014 produced five themes––encouraging city openness, embracing organic evolution, fostering originality, nurturing citizens, and attracting talent––as well as the meta-statement "Toronto is one of the world's greatest cities." Charrette participants were asked to establish a vision of how these themes could be achieved and could support the meta-goal of making Toronto one of the world's greatest cities.
The goals of the charrette were to move beyond city-level marketing and think of new and innovative programs, built infrastructure, and digital platforms to encourage 'greatness' in Toronto and to do it across an array of sectors, including: governance and public policy, built infrastructure, arts and culture, transportation, mobility and connectivity, as well as finance and investment.
Project Outcome:
The charrette produced five different proposals. All of the teams looked at precedent cases and then developed a brand for their campaign, core programming, and strategies to implement it. In just one day, the teams developed ready ideas to improve the City of Toronto and work towards supporting its greatness.
To learn more about this charrette, view the teams' design proposals below and or read see the complete process on the L'Institut Idée website.
Summary of Charrette Proposals:
Project Credits:
IwB faculty and staff
L'Institut Idée
The Spoke Club
Photo and Text Credits:
IwB faculty and staff
L'Institut Idee staff
Tucker MacLachlan
Project Tags:
L'Institut Idée, Spoke Club, charrette, city on the rise, innovation, mapping, global city
"We all know that Toronto is one of the great cities in the world, and yet the city has always had trouble 'finding its voice'. The SMP Map and the subsequent charrette were great moments to sit down with thought leaders and people from across the city who, with the use of these tools, helped identify Toronto's extraordinary uniqueness and emotional assets. It was a huge revelation for all the participants."
– Syd Kessler, Principal and Co-founder, L'Institut Idée