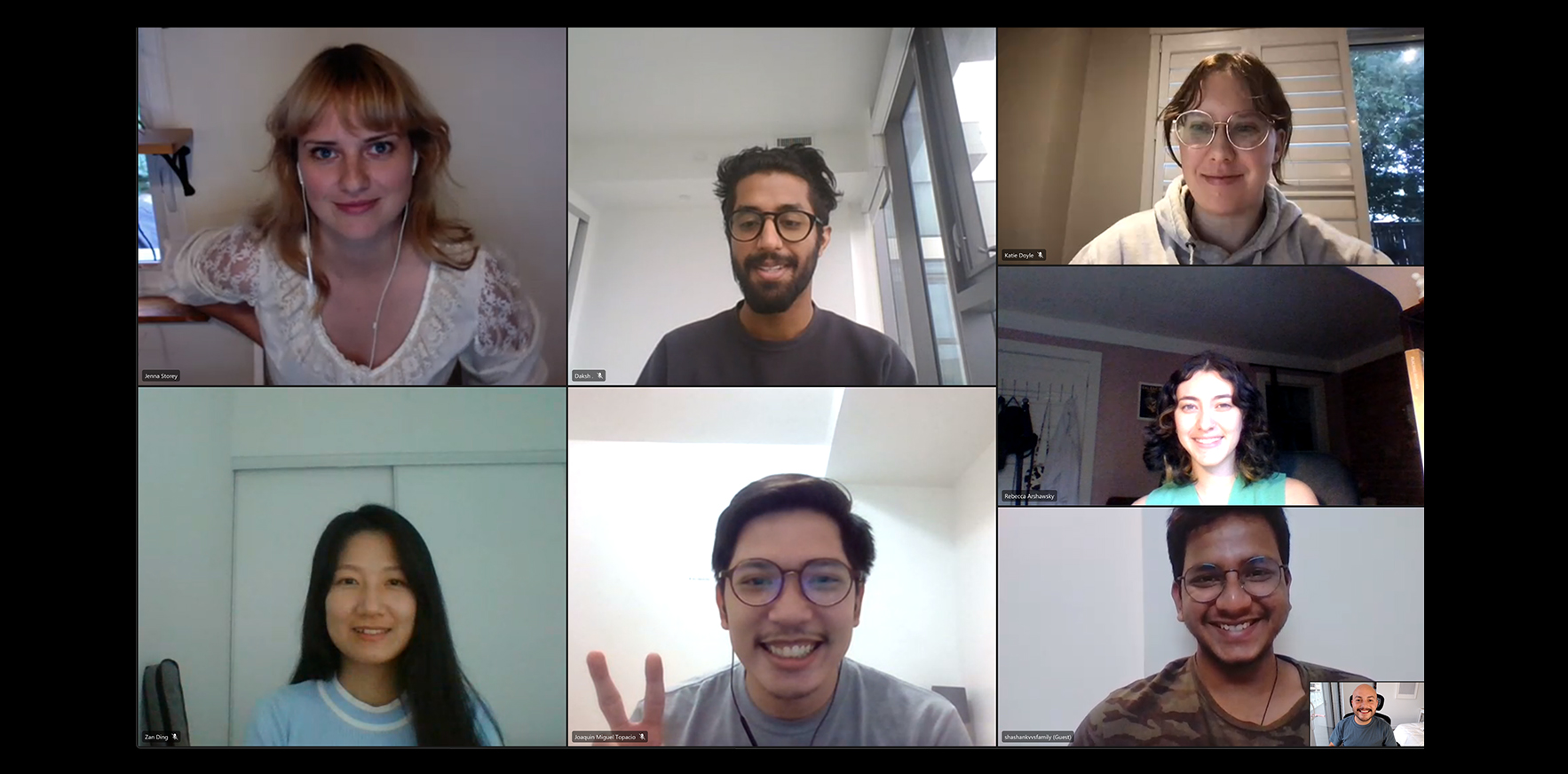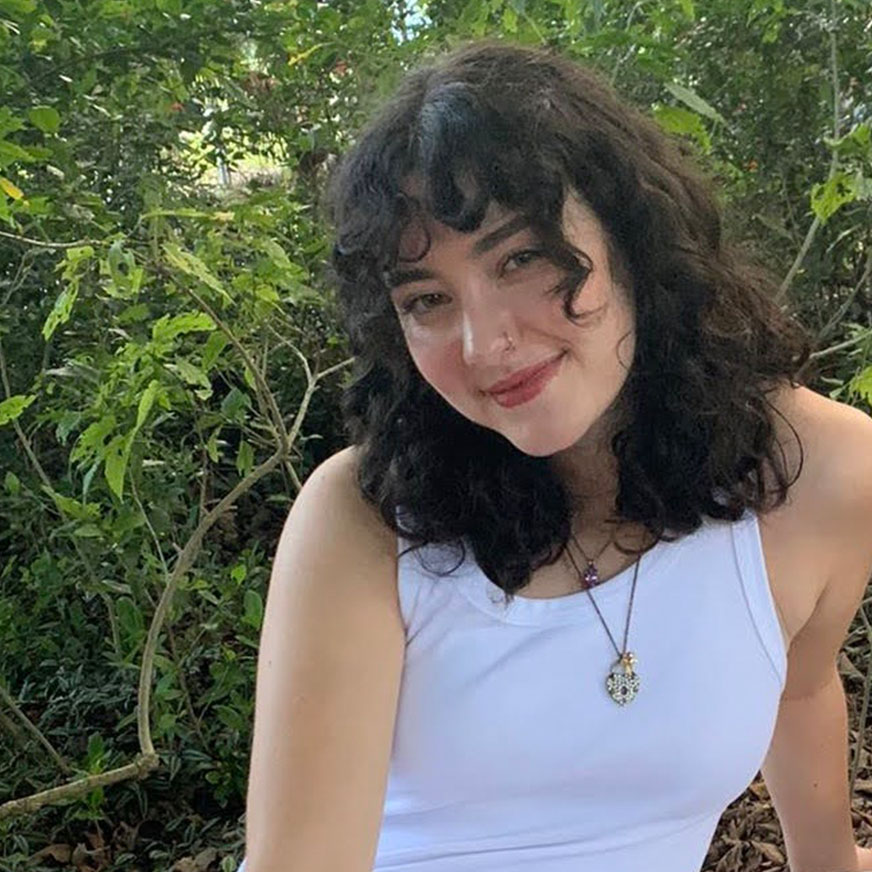 Rebecca Arshawsky
Honours Bachelor of Arts, Architecture, Human Geography, University of Toronto
Rebecca's early passion for art seeded her inspiration to pursue an architectural degree from University of Toronto. She has always been interested in the complex interaction between social spaces and the built and natural environment, which drove her focus further into sustainable and equitable human-centred and community-led design. During these past four years, Rebecca has had the opportunity to volunteer and collaborate with incredible Toronto-based community organizations, which further drove her pursuit of a hands-on education with the IDS program. At the moment, Rebecca is focused on the design research stage of personal and work projects, such as Mapping Toronto: Engaging Indigenous Knowledge. Her personal ventures include creative writing, printmaking, video editing, gardening, and cooking, all of which foster her enthusiasm for creativity and craft. She is excited to continue her journey here in Toronto and build a community to apply her skills and interests to the city she loves.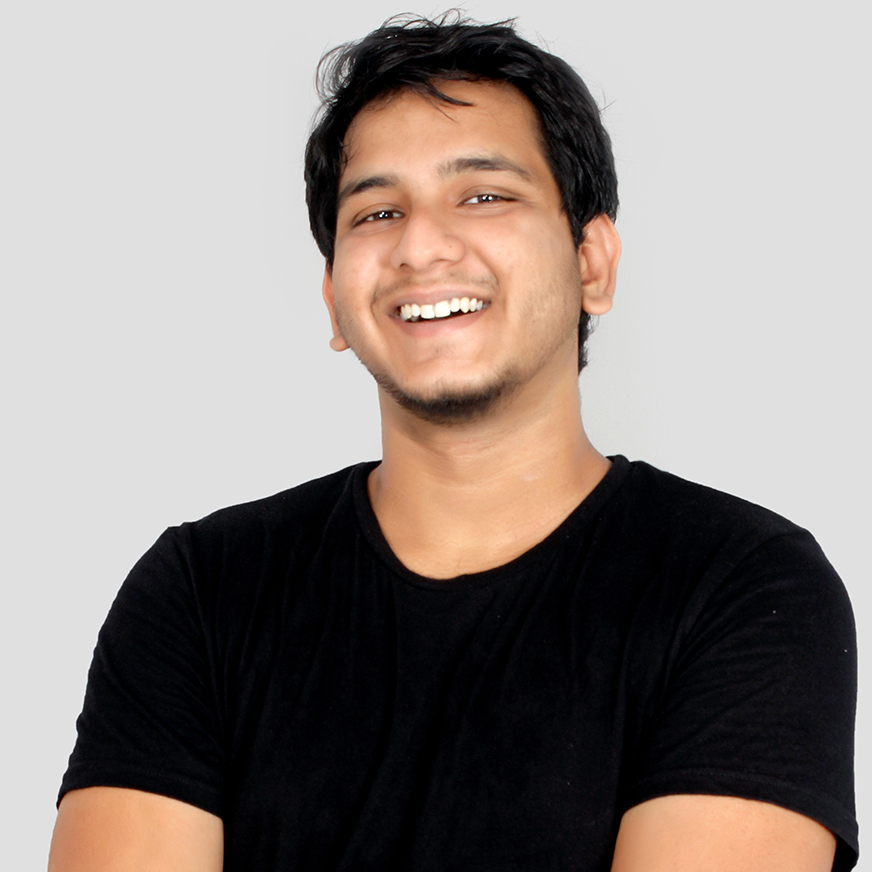 Shashank Banawalikar Subhash
Bachelor of Architecture, RV college of Architecture, Bangalore, India
Shashank is a practicing architect and an interior designer from Bangalore, India. After graduating in 2020, He worked on several residential and commercial projects as an independent architect before joining a design firm called MUSE in Bangalore, India. His interest in architecture stems from his lifelong passion for art. His work as an artist has helped him better understand the role of color, texture, volume, and spatial quality in everyday life.
His style of work aims to blur the boundary between spaces having rigid control and complete freedom. Using walls to not obstruct but to allow for even more interaction between a structure and its context. This journey has allowed him to work with small teams to design and execute projects which range from low-cost residential houses to luxury apartments. He also loves to travel and has explored almost all corners of India. This has made him understand the diversity of living and societal conditions and how these invariably influence design and architecture.
Apart from art and architecture, Shashank also loves comedy and making short movies. While in the IwB program, he is looking forward to learn how to bridge the gap between art and architecture and learn how both of these influence the end-users human psyche and how design can make a positive impact on it.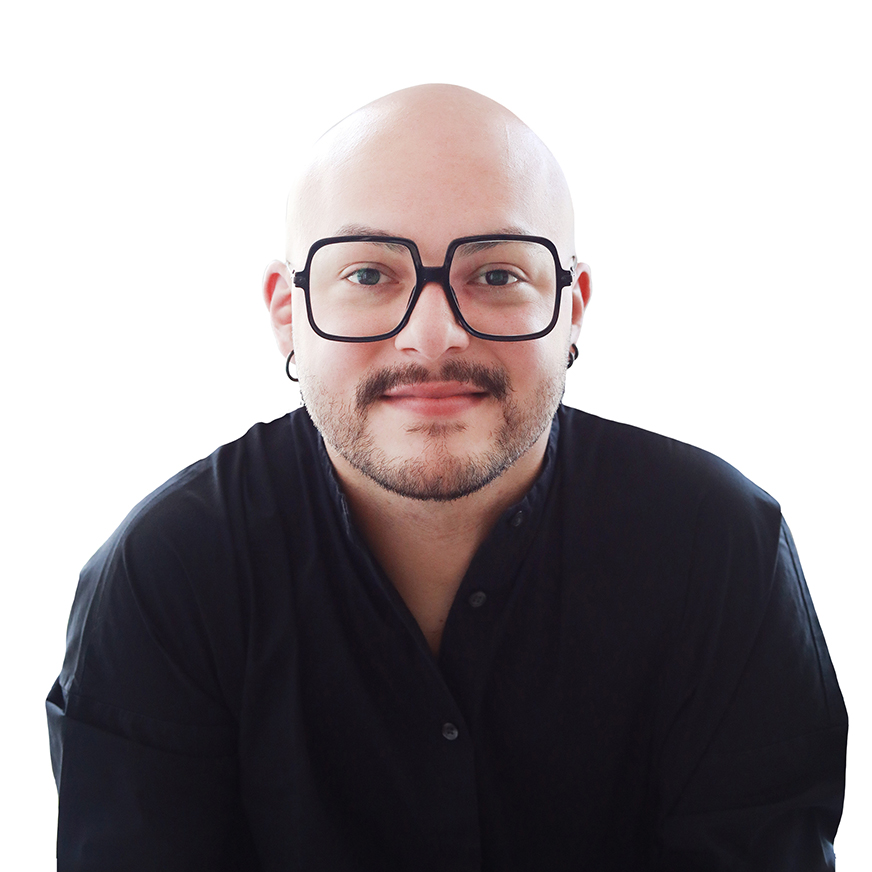 José Pablo Carillo
Bachelor of Visual Communication, Centro University
Passionate about dance, photography, design and typography, José Pablo (JP) has been a brand and packaging designer for the last five years; schemes & lists are the best partners in the creative process. He graduated from Centro back in Mexico City with a BFA in Visual Communication.
On the endless journey of exploring new ways of expression, he discovered design through dance: motion, tension, rhythm, sequence. These terms, when explored first through the body and then the canvas, make the design process more human. He realized the importance of creating adaptable & dynamic products that have a social impact. "Form follows function" is JP's favorite design-related quote, said by the modernist architect Louis Sullivan. He firmly believes that this axiom should be the principal to which every design is abided by, in order not to only have a successful & recognizable identity, but a meaningful impact in the society that surrounds it. To JP, the magic of design happens at the intersection of several disciplines to help communities.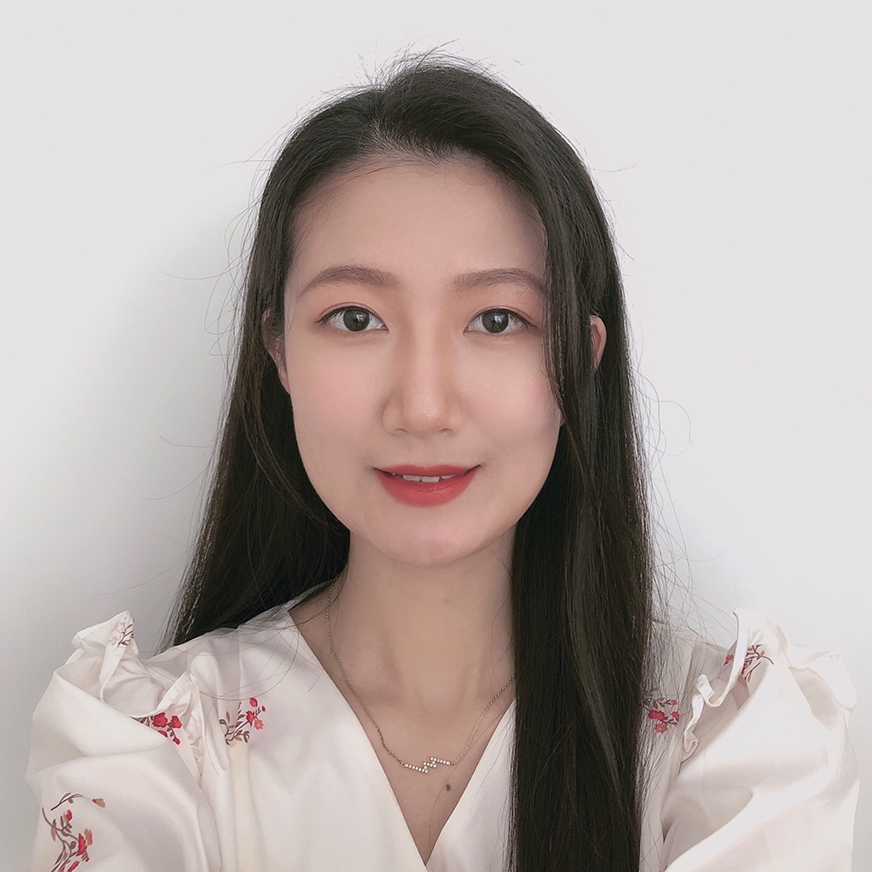 Zan Ding
Bachelor of Science in Agricultural and Environmental Sciences, McGill University
Art and Design Foundation Program, George Brown College
Zan earned a Bachelor of Science in Agricultural and Environmental Sciences from McGill University specializing in Life Sciences. Prior to entering the IDS program, she studied the principles of art and developed design thinking skills as well as digital skills in the Art & Design Foundation Program because of her passion for art. Her diverse volunteer experiences build up her connections to people of all ages and improve her interpersonal skills and teamwork ability. She has experience with facilitating virtual workshops, illustrating children's books, and providing mental health support
Zan's previous academic and professional experiences shaped her ability to become a curious researcher, a passionate artist, a reliable team member and a responsible leader, more significantly, an innovative design strategist in the future. Within the IDS program, she looks forward to studying and working with the expertise of peers and faculty to deal with real-world issues through innovative, human-centred design. As a book lover, Zan keeps a reading journal to write down her reflections. She enjoys learning new things, so she taught herself how to play ukulele and guitar. In her spare time, Zan loves to watch documentaries and visit museums.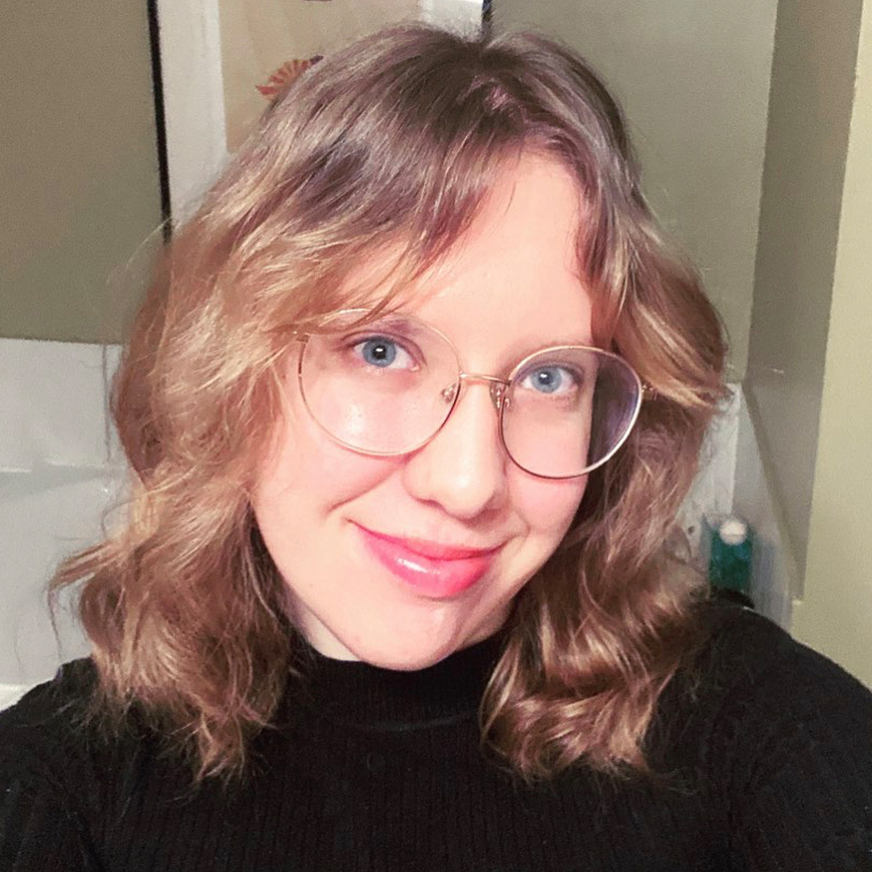 Kathleen Doyle
Advanced Diploma in Graphic Design, George Brown College
OCAD Continuing Studies certificate in Digital MediaSkills
After an attempt studying English and Cinema Studies at the University of Toronto, Katie Doyle took courses at OCAD University's Continuing Studies where she solidified her future path. She left UofT to pursue her passion of graphic design. She decided to study Graphic Design at George Brown College with a focus on Advertising. She is especially interested in building a better world through design.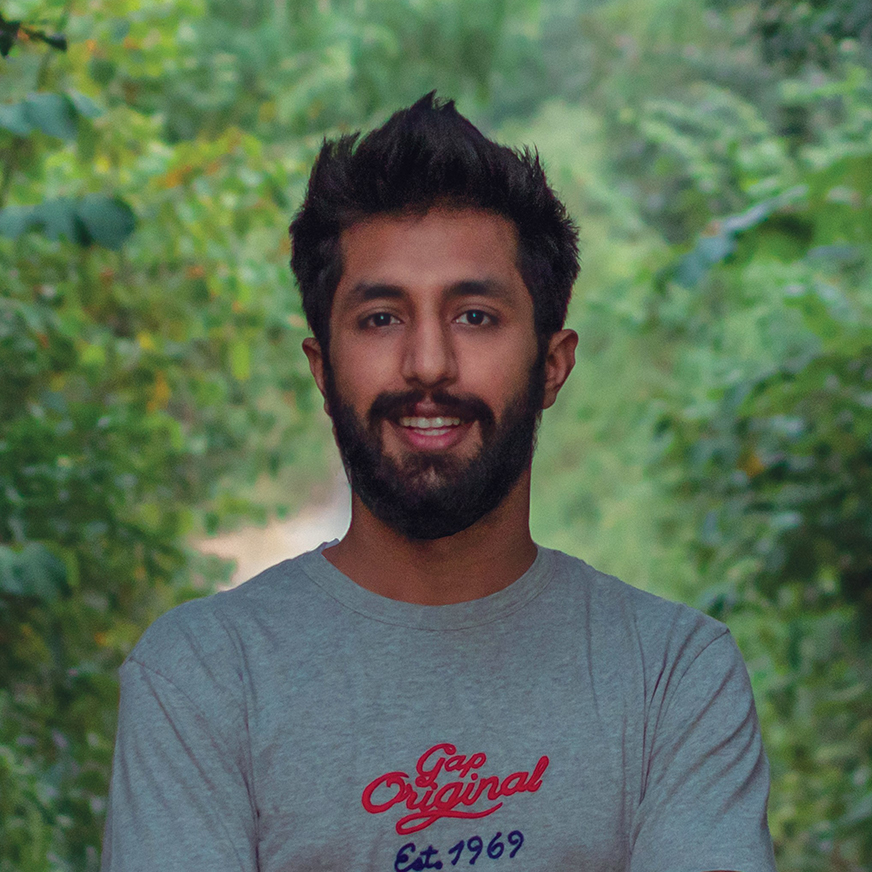 Daksh Gandhi
Bachelor of Architecture, State University of Performing and Visual Arts
Daksh is an architect from India trained under M Moser Associates, a global architecture, interior design and construction management firm. He graduated from State University of Performing and Visual Arts, Rohtak, with a Bachelor's Degree in Architecture. His decision to pursue architecture came from the understanding that he could apply his creativity to construct concrete realities, with a determining influence on creating a better world.
In a quest to explore the world of architecture, he navigated his way to be elected as the Zonal President of the National Association of Students of Architecture, India which is one of Asia's largest architecture student bodies, where he worked with various organizations, architects, and other experienced individuals in the design industry to help bridge the gap between students and professionals.
Since graduating, he has worked on a variety of projects of different scales. From designing a workplace for Maybank in Malaysia to renovating a restaurant in Jim Corbett, India, he has done it all in his young collaborative design practice. His work strives to establish a strong connection between architecture, design, and the environment.
He hopes to demonstrate a people-centred approach inside the IDS program, which aligns with his design philosophy of encouraging innovative and inexpensive design solutions that are sustainable and may have a beneficial influence on future generations. A proactive approach to design, rather than a reactive one is what he is keen on learning.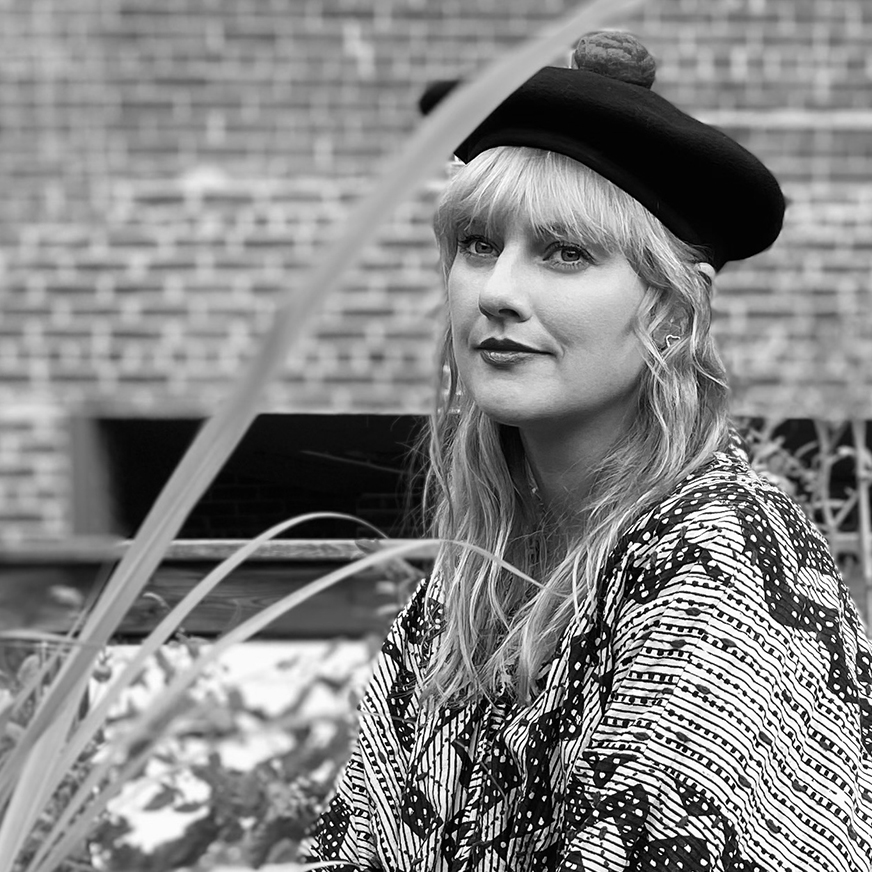 Jenna Rose Storey
Bachelor of Fine Arts, OCAD University
Integrated Media / Furniture Design
Jenna Rose Storey is a multidisciplinary designer from Toronto. She is a graduate of OCAD University, where she specialized in integrated media and furniture design.
Over the last 10 years, Jenna has evolved her design practice through continuing education and diverse work experience. Her portfolio of residential remodel and landscape architecture projects explore strategies for improving liveability in Toronto rental units. She has worked in custom art framing for over a decade, using design to magnify visual impact and elevate curatorial intention. After studying custom shoemaking, she worked professionally as a cobbler at Toronto's own Sole Survivor. She also volunteers at women's shelters, runs her own vintage/styling business and is a collector of found objects, antique prints and contemporary art.
Jenna's versatile portfolio orbits a set of key interests: liveability in urban centres, sustainable design strategies for reuse and repurposing, and the power of landscape architecture to address issues of food security and the climate crisis.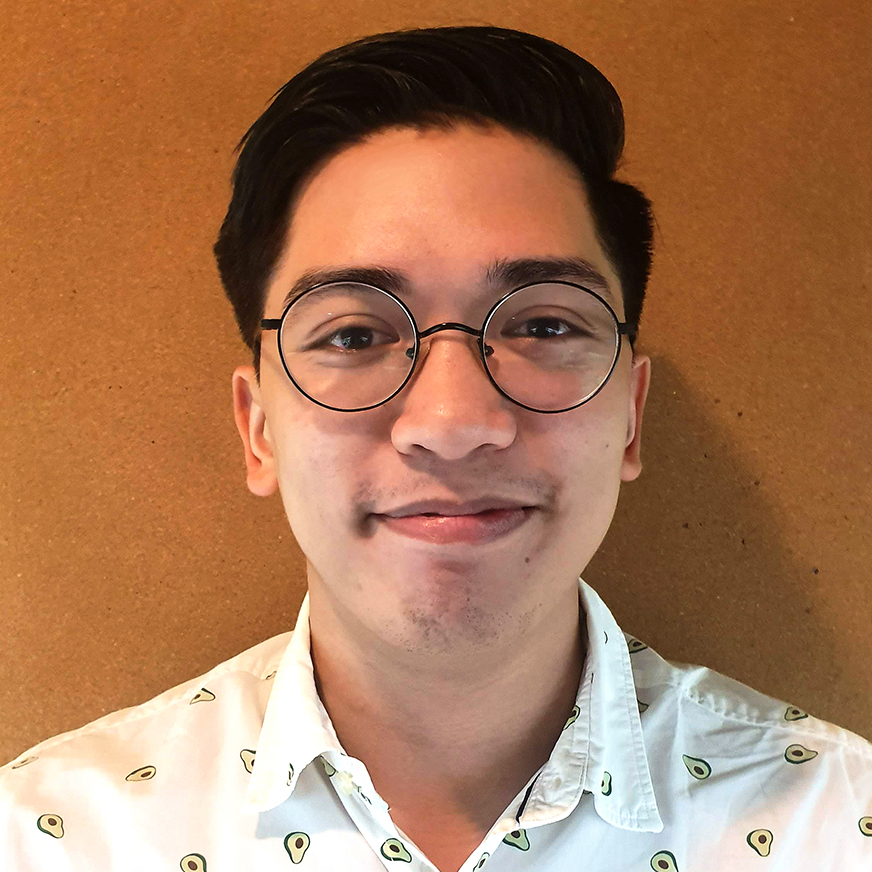 Miguel A. Topacio
Bachelor of Science in Industrial Design, De La Salle- College of Saint. Benilde
Too often, we go by our days not noticing how everyday objects can affect us. That is not the case for Migs. Migs is an Industrial Designer with a degree from the College of St. Benilde. Always curious and thinking of ways to improve things, Migs can usually be seen poking his head underneath tables, or feeling the backs of chairs, as he tries to study the construction and ergonomics, trying to learn what he can from lifeless objects. In this pandemic he has spent his time at home either tinkering with his dog house for his 7 dogs or upgrading his work station with the latest trends in work-from-home office design.
As a furniture designer Migs' designs can now be seen as part of the collection of Designs Ligna Inc., a prominent furniture manufacturer, who's founder is said one to be of the first Industrial Designers of the Philippines. Migs' contributions with Designs Ligna not only come in the form of furniture design. There have also been several successful booth designs for the Manila FAME and PIFS Trade Shows, as well as managing the company's new brand partnership - Conde House Ltd., Migs headed the brand and worked on designing and launching their first showroom in Manila.