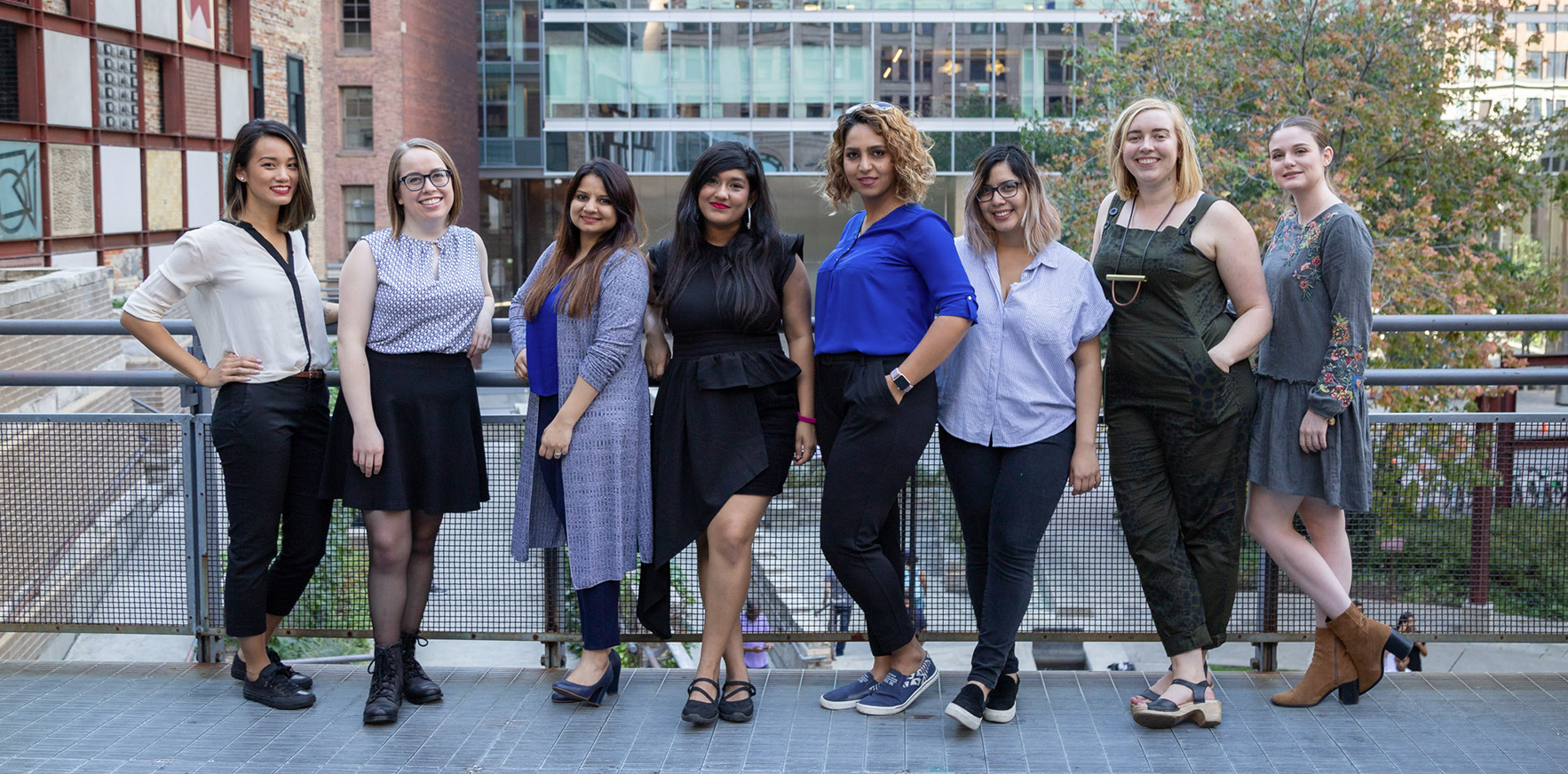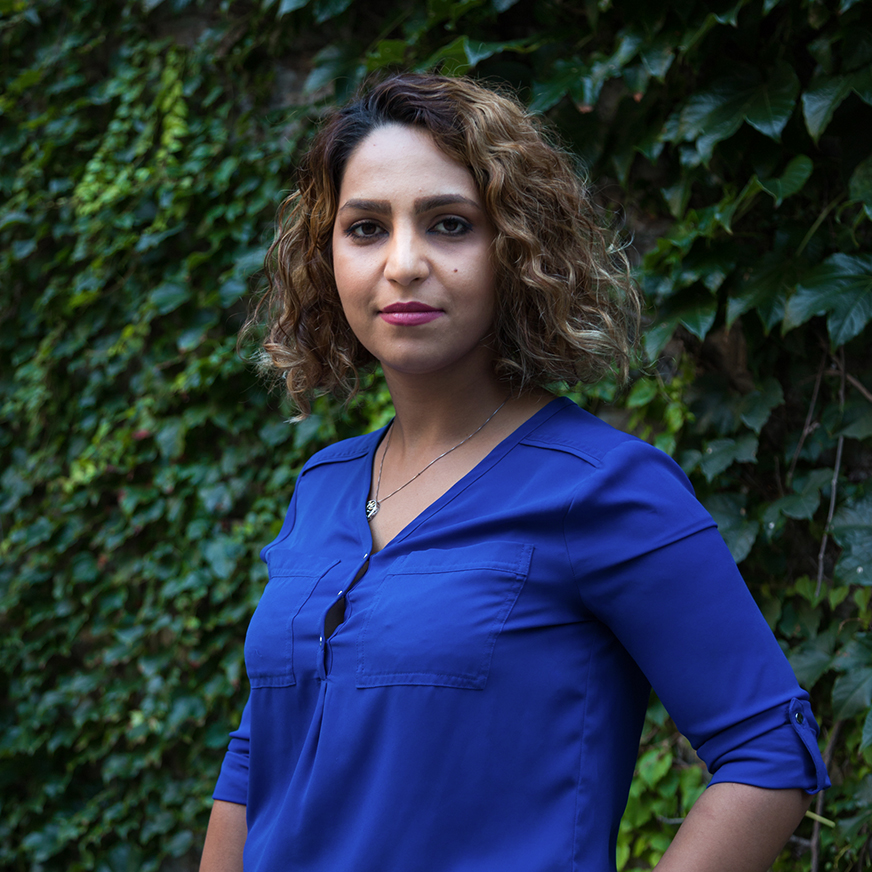 Bahar Esmaily
B.Sc. Software Technology Engineering; A.Sc. Computer Software
In a professional capacity, Bahar has developed and led an advertising company for five years. During this time, she provided brand and design strategies for creative concepts that required marketing products as well as sales and implementation strategies. Bahar has used her marketing skills to develop assets for various startups and corporations. She has experience developing multi-platform marketing campaigns using traditional and digital media and has coordinated exhibitions for international projects.
Bahar is a motivated person, with experience as a graphic and web designer and a passion for sales and marketing. She enjoys having a dynamic life and gaining new experiences through travelling, which she believes expands her horizons. Bahar is a lifetime learner and feels fulfilled whenever she can transfer her knowledge to others. She is excited to use her experience at the IwB to create positive change in the world and help solve local and global challenges to enhance human experiences.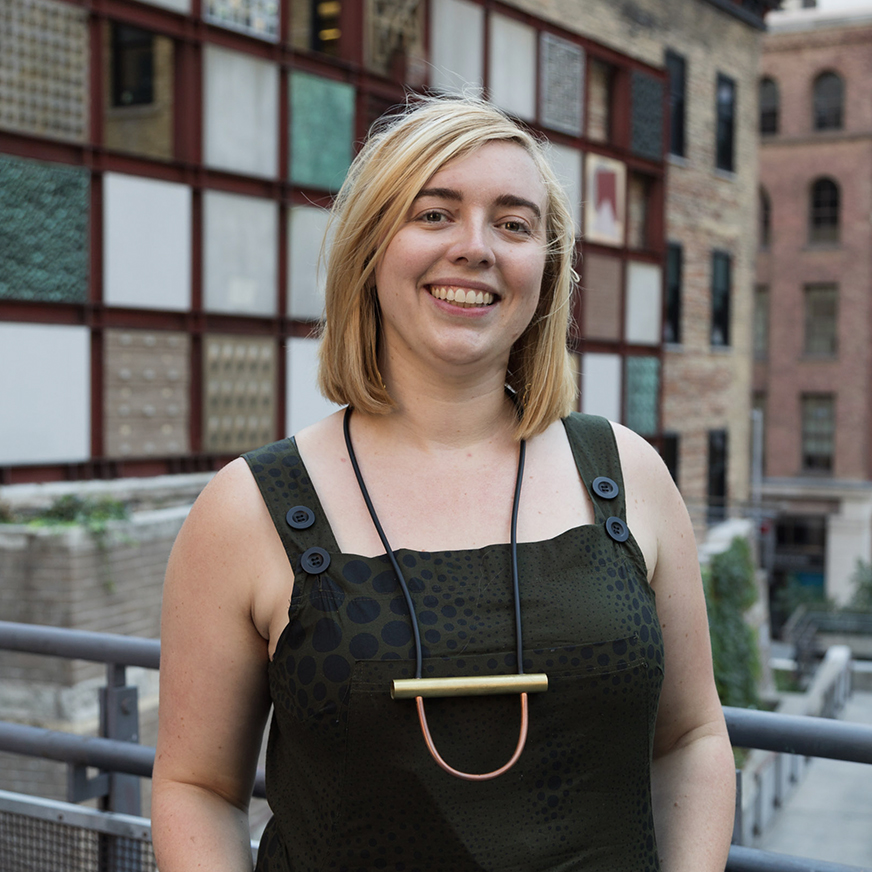 Casey Hinton
Bachelor of Fine Arts (Criticism & Curatorial Practice) OCAD University
Casey studied Criticism and Curatorial Practice at OCAD University where she became interested in making art accessible to a wider public and the role the arts can play in city and community development. This led her to co-found Art Spin– the immensely popular bicycle led art tours as a co-curator and coordinator - which she now supports as a Director on the Board of Directors. She then began working at OCAD University in International Student Recruitment and International Relations, and was lucky enough to travel the world, developing partnerships with creative institutions, building an internationalization strategy and meeting budding artists and designers. She began to see the demand for strong cultural sectors in developing cities and emerging economies, and became interested in tackling wider social issues using design.
Casey also runs a jewelry design business CITY/SLEEP Studios, where she makes fun, weird geometric statement necklaces. She continues to work as an artist and curator and remains a travel enthusiast who loves cities and food and is eager to explore and understand the world.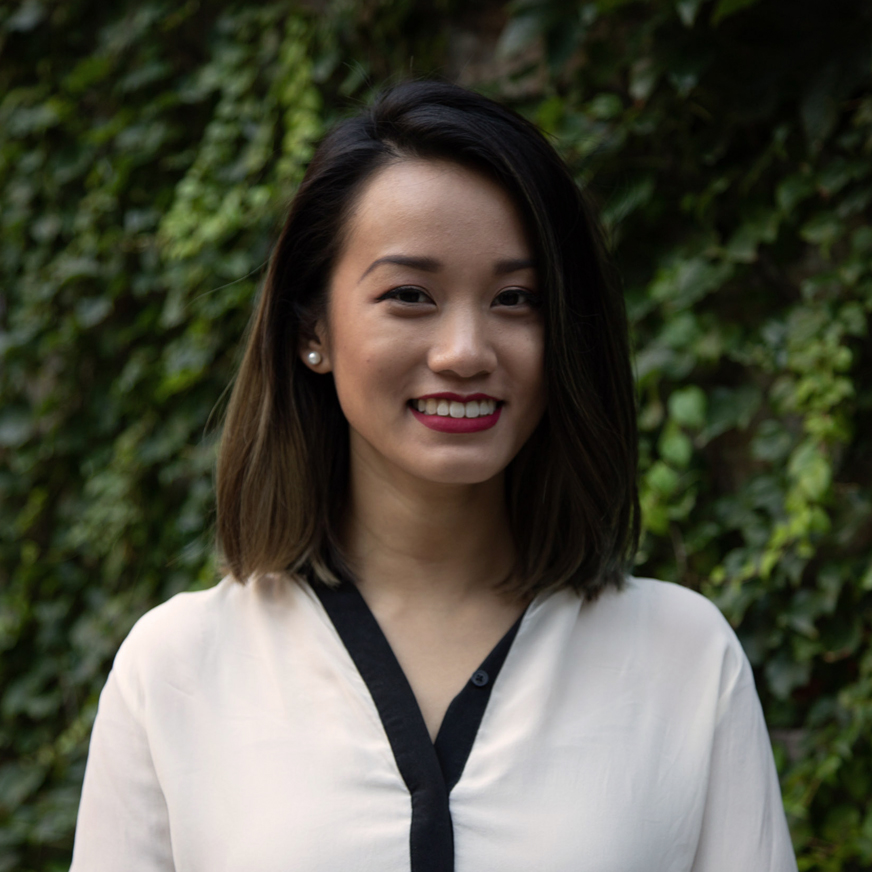 Helene Kwong
Bachelor of Fashion Communication, Ryerson University
Helene was born in Mauritius and raised in the Greater Toronto Area (GTA). Having demonstrated artistic and creative skills, she was accepted into York Visual Arts program at Unionville High School. She continued to create and to learn a diverse set of skills in the Fashion Communication program at Ryerson University, another interdisciplinary program.
Upon graduation, Helene seized an opportunity to teach English in South Korea, in search of personal growth and leaving her comfort zone. She realized that teaching was not her calling and relocated to Hong Kong where she gained work experience in visual design, marketing, and user experience design. After living abroad for the past seven years, Helene learned that she would like to contribute to making the world a better place through creative, sustainable and human-centered design.
In her spare time, Helene loves exploring new places, trying different kinds of food, and outdoor activities.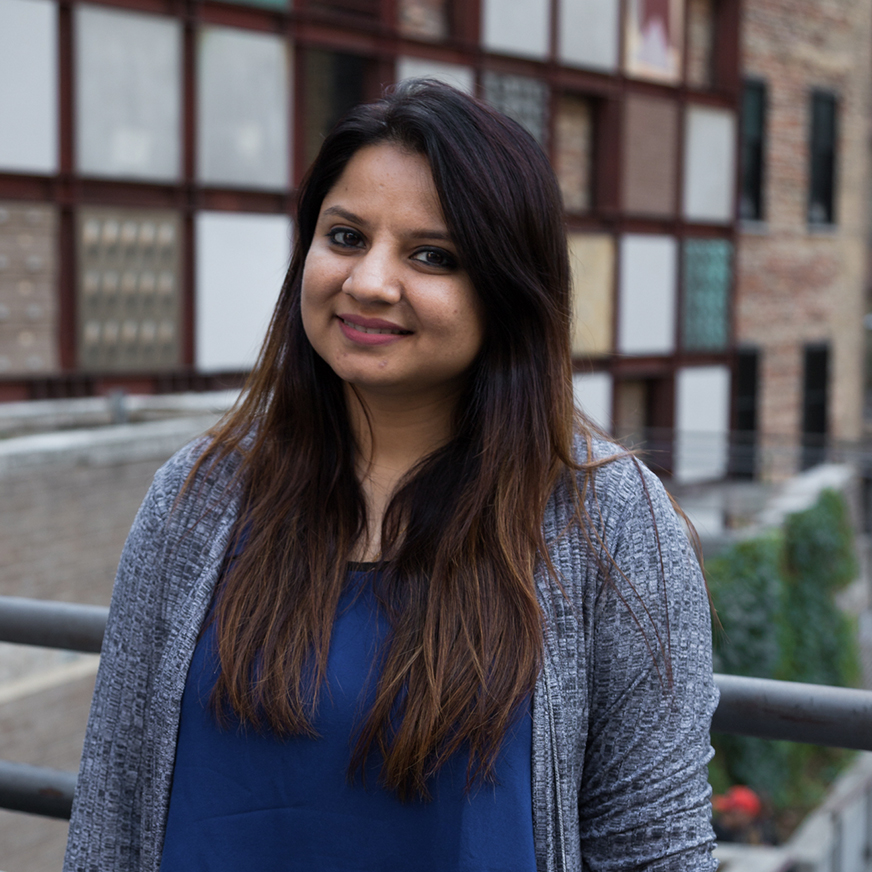 Kajal J Parmar
Bachelor of Interior Design, Rachna Sansad School of Interior Design, India
Kajal was born & raised in Mumbai, India, worked in a number of Indian and Gulf companies, and recently made Canada the destination for further studies. Through continuous support from her family and husband, she has been able to live her dreams and passions.
She successfully completed her bachelor's degree in Interior Design from Rachna Sansad School of Interior Design in 2013. She then gained four years of professional experience in interior design from local and international design agencies. She believes that the Interdisciplinary Design Strategy program will give her the opportunity to understand and work with professionals from different backgrounds and disciplines. She is inspired by creative spaces and humankind's continuous effort in harnessing the immense potential of one's intellectual abilities to make our planet more livable.
Kajal believes that interior design, whether that of a home, school, office or any other space makes a place unique and purposeful. Ever since childhood, she has been interested in watching home design programs and enjoys traveling and exploring various cultures.
She understands that before heading into any field, one should have the basic practical experience and knowledge of what that particular field consists of. As an interior designer, she considers herself fortunate to have gained design and site experience by being part of reputed design firms in Mumbai as well as in the Kingdom of Bahrain. Having explored new cultures through her international work experience, Kajal has developed collaborative skills that enable her to work with people from diverse backgrounds and with different perspectives.
Kajal has an outgoing personality and traveling is one of her biggest hobbies.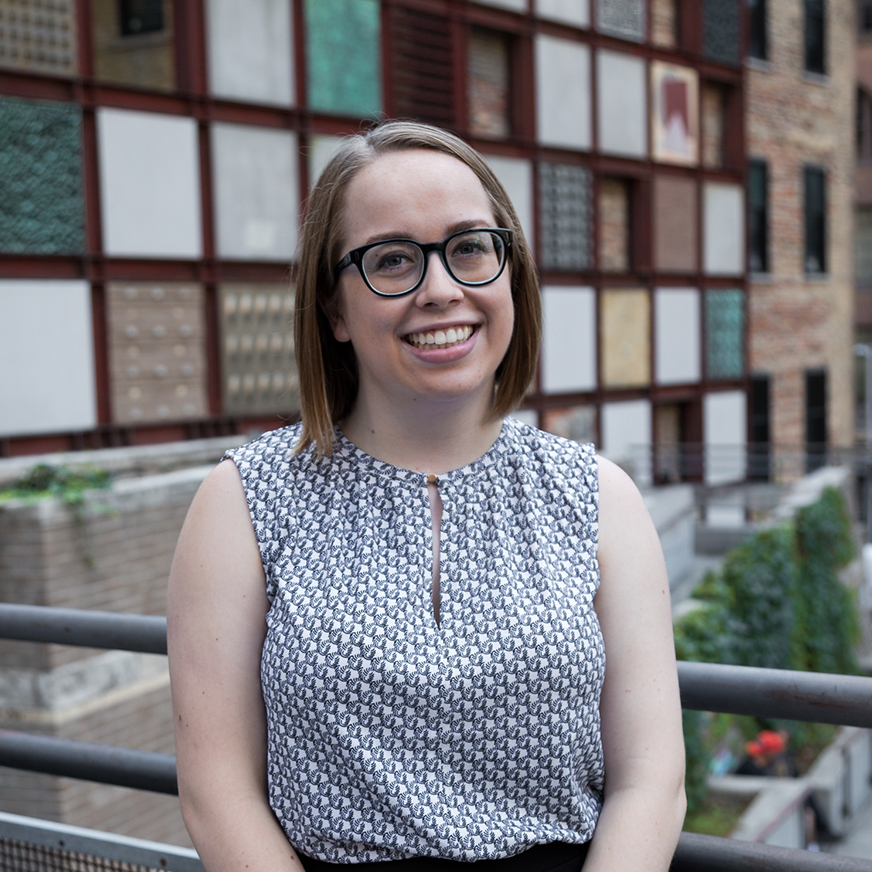 Madison Snell
Bachelor of Communication in Information Design, Mount Royal University - Calgary, Alberta
Madison is an information designer and crafting aficionado. With a passion for mental health and community-building, Madison strives to create clarity out of complexity with every project.
Just over a year out of her undergraduate degree, Madison is ready to tackle new projects and problems with fresh eyes. She hopes that working with people of other disciplines will expand her information design skill sets and help make a difference in both big and small ways.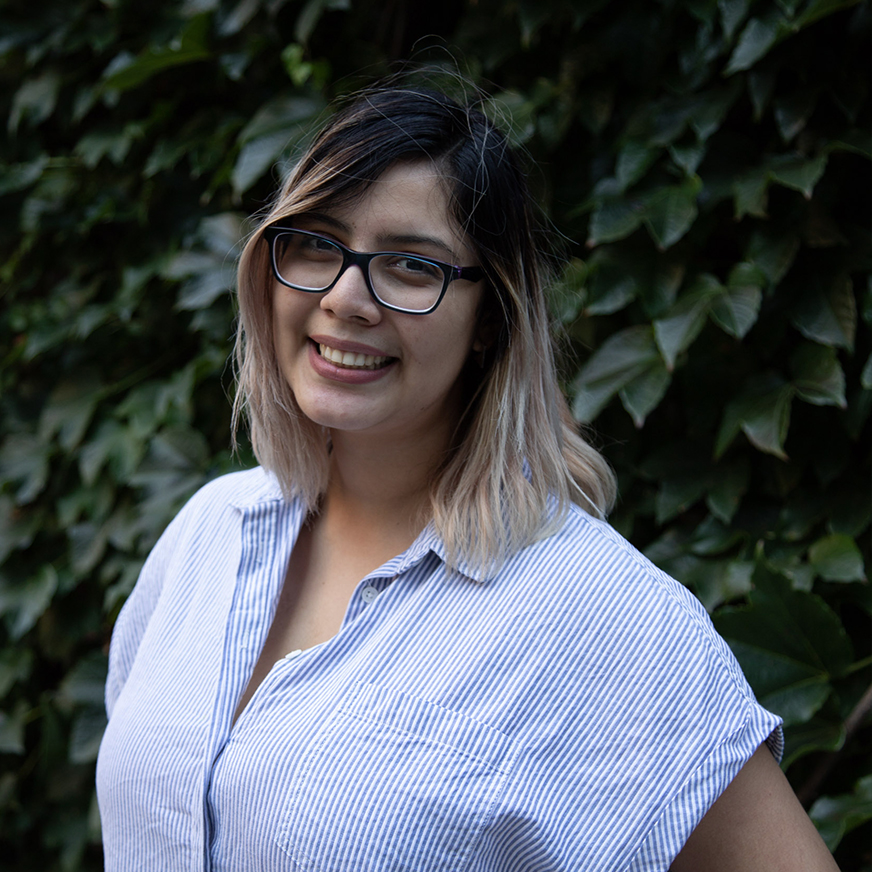 Marcela Cordero
Bachelor in Visual Arts and Graphic Design, University of El Salvador
Having worked five years in the communications and the creative department at the local newspaper in El Salvador, Marcela has developed a skillset in both editorial and branding design. She was recognized for her accomplishments with the Award of Excellence presented in the 36th edition of the Society of News Design in New York. Marcela has contributed to various video and photography pieces and group exhibitions held at cultural centres and museums within El Salvador. In Toronto, she has volunteered with various Arts Festivals such as Luminato, which featured works from 11,000 international artists spanning across 40 countries. As a creative professional, Marcela is passionate about the intersection of design, arts and technology. She believes the evolution of ideas within these areas can impact education, ecology and our daily environments.
For Marcela, being part of the IwB will bring a unique learning experience that will allow her to expand and contribute skills to the community through technological resources. Her expectations from the program are to learn from professionals who are passionate about the design industry and who believe design can bring about innovations in how we interact with each other and within the global community.
Sheena Glen
Fashion Management, George Brown College
With an excitement for innovative thinking, Sheena has a desire to utilize her creative thinking and problem-solving mentality to create a better, safer and easier world, for as many people as possible. She grew up with a very creative, artistic nature and an overwhelming love for colour and design. She worked hard for many years developing her drawing and painting skills and obtained a position working as a photographer. Soon after, she opened her own photography studio. Looking to further her academic knowledge, Sheena decided to return to school at George Brown College to pursue a degree in Fashion Management. Her experience at GBC showed her how many opportunities are available if one has the courage to take them. During this time, Sheena discovered her love for research-based projects after writing and winning a case study for the YMA Fashion Scholarship Fund in 2018. This project led her to learn that she could use her creative thinking, and problem-solving mentality, with her newfound ability to formulate her thoughts and ideas through her writing to create the potential to enact change in the fashion industry. It was this case study that led Sheena to the IwB where she will utilize her many interests and skills to help make a difference in the world.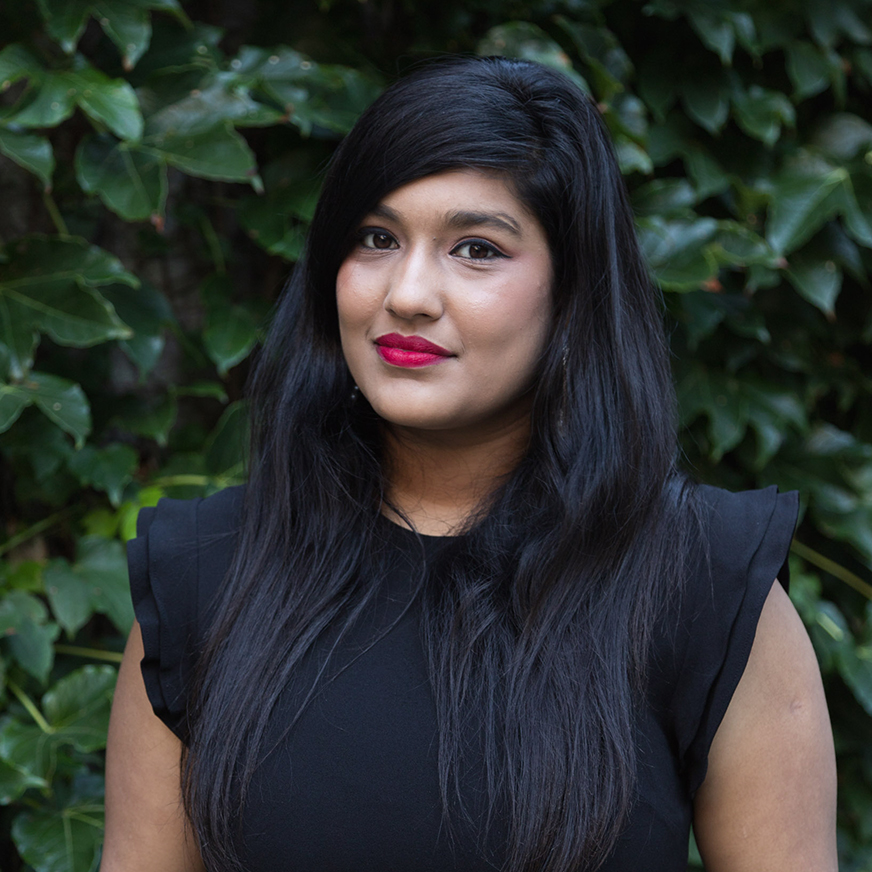 Shruti Baskar
Master's in Interior Architecture and Design- Nottingham Trent University; Design Management- George Brown College
Shruti has completed her Master's in interior architecture and Design from Nottingham Trent University, United Kingdom. Prior to that, she has done a Bachelor's in Architecture from M.S Ramaiah Institute of Technology from Bangalore, India. She has recently completed a post-graduate diploma in Design Management from George Brown College where she honed her management skills in line with today's business needs. Shruti is extremely enthusiastic about architecture and traveling. She is inspired and likes to learn from the marvels around the world, hoping to create her own mark one day. Shruti is a friendly and vibrant person, who is very curious to learn and explore the creative field. She is a positive team player, dedicated and has a determination to learn new things.