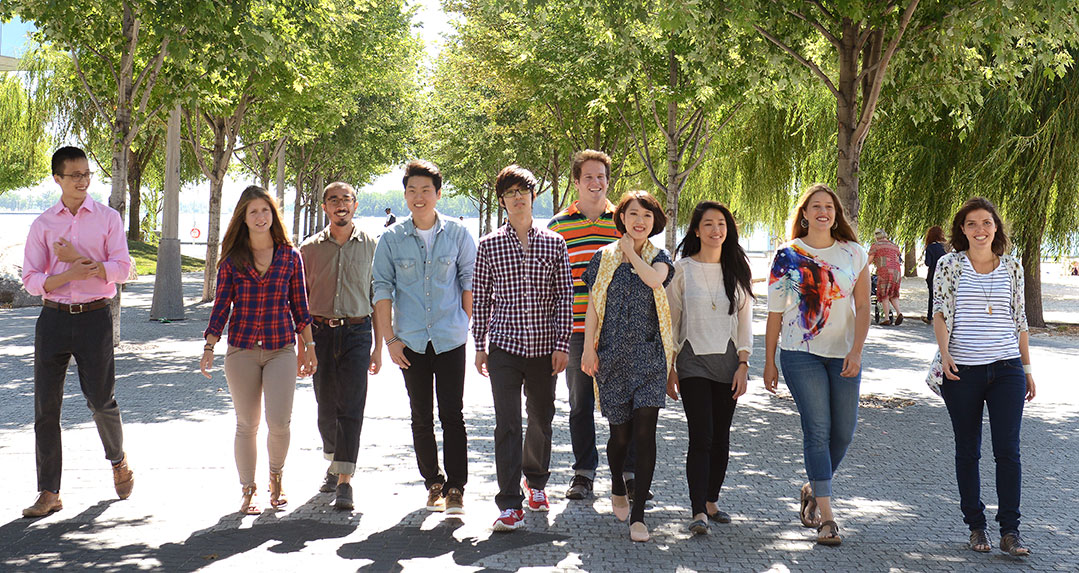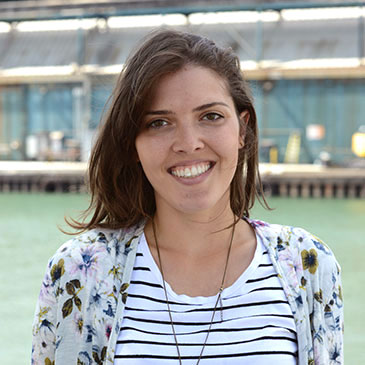 Luiza Albertini
Architecture & Urbanism
Luiza was born and raised in Brazil where she graduated in Architecture and Urbanism. During her studies she participated in various projects and international workshops that centred around community development and urban issues. After graduating Luiza worked in design studios on retail and environmental graphic design projects. She also has experience with illustration, web design and jewellery design.
In her search for new experiences, Luiza took a course in Digital Marketing at The University of Toronto and has worked as a volunteer for several events since her arrival in Toronto last year. Fascinated by art and design, Luiza believes that these disciplines are powerful tools that can change the world and that the designers role is to think strategically and be able to solve problems that have a great impact on our society. Luiza is eager to use her multidisciplinary skills to further explore this topic at the IwB.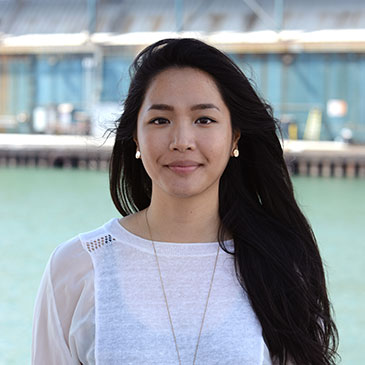 Phuong Diep
New Media
Phuong earned a Bachelor of Fine Arts in New Media from Ryerson University. She studies the practices of new media ecology; exploring the dynamic narrative between art and technology's convergence with human affairs. Her thesis was a collaborative project with artists, business partners and sponsors to host the annual new media art exhibition. The purpose of the exhibition was to challenge the concepts of interactivity, connectivity, and image-making. Her experience as a curator has helped her develop an aptitude for design, research, and site installation.
Phuong's ambition is to remain a student, but not necessarily one of institutions. She hopes that her intricate journey towards furthering her knowledge will allow her to learn from the masters of many disciplines. She looks forward to joining the IwB class of design synthesizers on the expedition for positive change!
Michael Esteras
Political Science
Michael holds a Bachelor of Arts, Honours in Political Science from York University specializing in urban issues, politics, and global development. Prior to entering the IwB, Michael worked on a project in the Philippines dealing with watershed management, disaster risk mitigation, and sustainable development with a focus on preserving local ecologies and livelihoods.
He also traveled for a year throughout Southeast Asia discovering his passion for cities, and how each city ticks and functions. He is interested in developing innovative solutions to issues unique to urbanization that are socially responsible and environmentally sound. In his spare time, he likes to bike around, eat a lot, and complain about the TTC. Michael currently lives in Toronto, but has lived in Vancouver, Abu Dhabi, and Manila.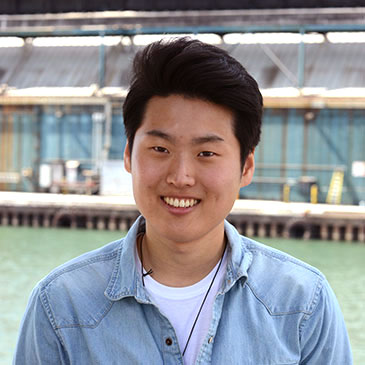 InGi Kim
Environmental Design
InGi calls two places home. He was born and raised in South Korea and spent his childhood in Seoul. His second home is Winnipeg, Manitoba where his family has lived since 2005; he is excited to now call Toronto his third home. InGi is a recent graduate of Environmental Design under the Faculty of Architecture at the University of Manitoba. This program gave him a strong base in design disciplines ranging from graphic to urban design as well as the ability to think and design in multiple scales.
He has travelled extensively and loves to put his experience and memory of his trips into his design work. His other interests include good food, sports and the amazing Toronto Raptors. On a typical day, you can find him reading, singing, working out, shopping or sleeping. InGi is looking forward to sharing ideas and designing with his team at the IwB!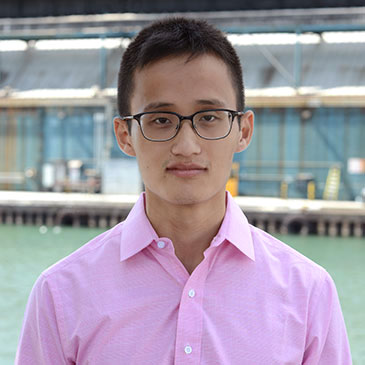 Haotian (HT) Liu
Architecture
Haotian, or HT, was born and raised in Hebei, China and traveled to the US in 2005 as a high school exchange student. Since then, he has visited, studied, and worked in many countries, and his passion for experiencing new cultures has never diminished. He graduated magna cum laude from Syracuse University with a B.Arch degree. His academic work has inspired him to take keen interest in exploring new design criteria for built environments as many of our activities now take part in both physical and virtual environments.
HT is also a coffee enthusiast and amateur barista. In his spare time he likes practicing Muay Thai, running, and watching TV shows and movies.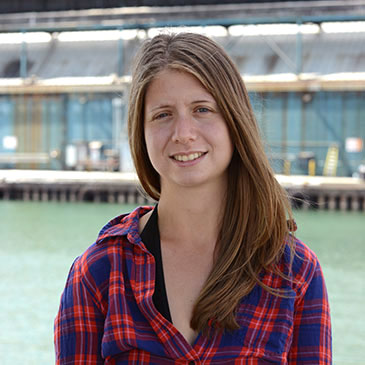 B'Jamiin Melamed-Turkish
Political Science
B'Jamiin is currently finishing her master's at York University in Political Science, with research focused on treaties and agreements with First Nation communities in British Columbia. She has an Honours Bachelor's Degree in global political studies and does volunteer work with Right to Play as well as coaches soccer.
She is excited to attend the Institute without Boundaries for the excellent opportunities it will provide in putting into practice her theoretical knowledge acquired in university. B'Jamiin is very interested in this year's project as a chance to work with communities and local governments.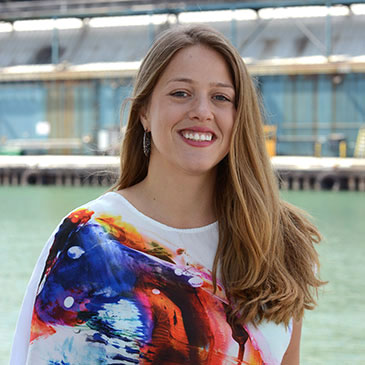 Marta Piedras
Interior Architecture
Marta was born in Colombia and raised in Madrid, Spain, where she studied Interior Architecture. During her years in university she realized that her professional interests centre around socially and environmentally responsible design and the processes of creating and building, which lead her to learn more about innovation in construction and design.
After living in Brazil and Ireland, she went back to Spain where she did her Masters in Sustainable Architecture. From there her hunger for this knowledge grew, taking her to Taos, New Mexico where she participated in the construction of an Earthship. Since then her way of approaching society and its problems has changed leading her to seek people and projects that allow for out of the box thinking and change. Marta fell in love with Canada, where she has spent the past two years working as a designer for a firm focusing on residential design-build. Marta is passionate about learning and expanding her horizons through the IwB.
Kevin Wang
Industrial Design
While growing up in Canada, Kevin considered the great outdoors as his playground, and he spent much of his free time in nature. It was there that he fell in love with making, building and tweaking, which naturally lead him to the world of design. His passion guided him to pursue studying Industrial Design at OCAD University, where he received his Bachelor of Design. Kevin has been working as a designer creating aesthetically pleasing and functional products, and developing systems and strategies. He loves to use creative problem-solving to design intuitive products and to be able to improve and enhance people's lives through design.
He has a vast amount of interest in innovation, trends in culture, technological development and behavioural psychology. Although he has been fortunate enough to have lived, worked and visited various places, he will always consider Canada his true home. In his spare time, he enjoys activities like camping, canoeing, snowboarding, cross-country skiing and hiking.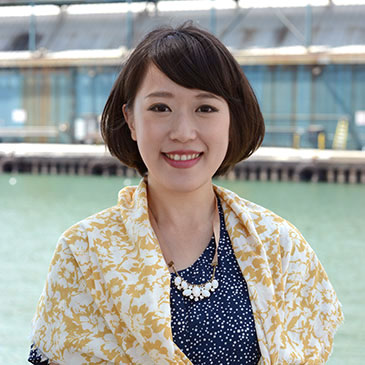 Hitomi Yokota
Sociology & Advertising
Hitomi was born and raised in Osaka, Japan. At the age of 15, she travelled to New Zealand to attend high school living with a homestay family. During the three years spent there, she enjoyed interacting with other students from all over the world and developed a strong interest in art and design. She graduated with a Bachelor's degree in Sociology from Japan, focusing on mass media and social ideology.
Later she achieved her long time dream of becoming a project manager in an advertising production company. During her three and a half years there, she acquired management skills in Sales, Print, and Web promotions. While working in this extremely consuming industry, Hitomi came to realize that she needed to shift her focus and learn to design projects that are more sustainable, eco friendly, and socially contributing.
In her spare time, she loves traveling and photography, finding new restaurants and cafes, visiting art galleries, and making accessories. She also owns a small online business that sells accessories for those with metal allergies.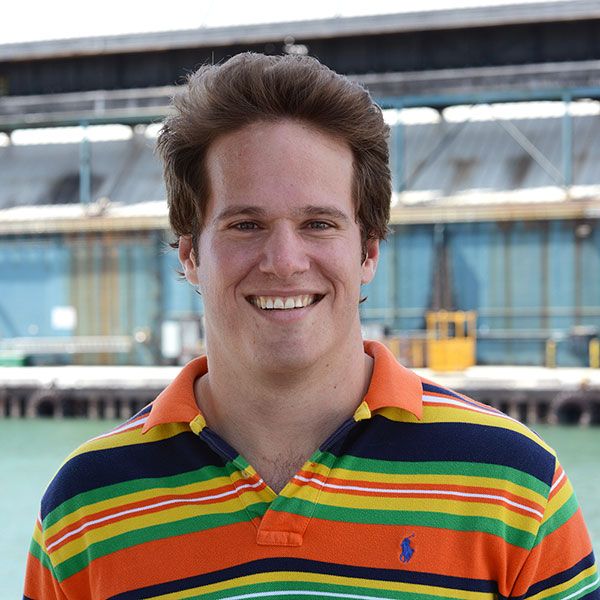 James Young
Urban Planning
James is a recent graduate of Fanshawe College where he studied GIS and Urban Planning. This experience reignited his fascination with interdisciplinary collaboration and the role it plays in the design process. He is concerned with urban issues surrounding mobility, active transportation, and reclaiming the right-of-way as a shared public space. James is currently exploring the use of effective design to engage communities in the planning process and he is particularly interested in finding ways to include marginalized populations in these discussions.
When he isn't exploring the city's copious options for coffee or beer, James can be found at his computer; bleary-eyed, fiddling with kerning, wrestling with Bezier curves, and abusing the drop shadow.