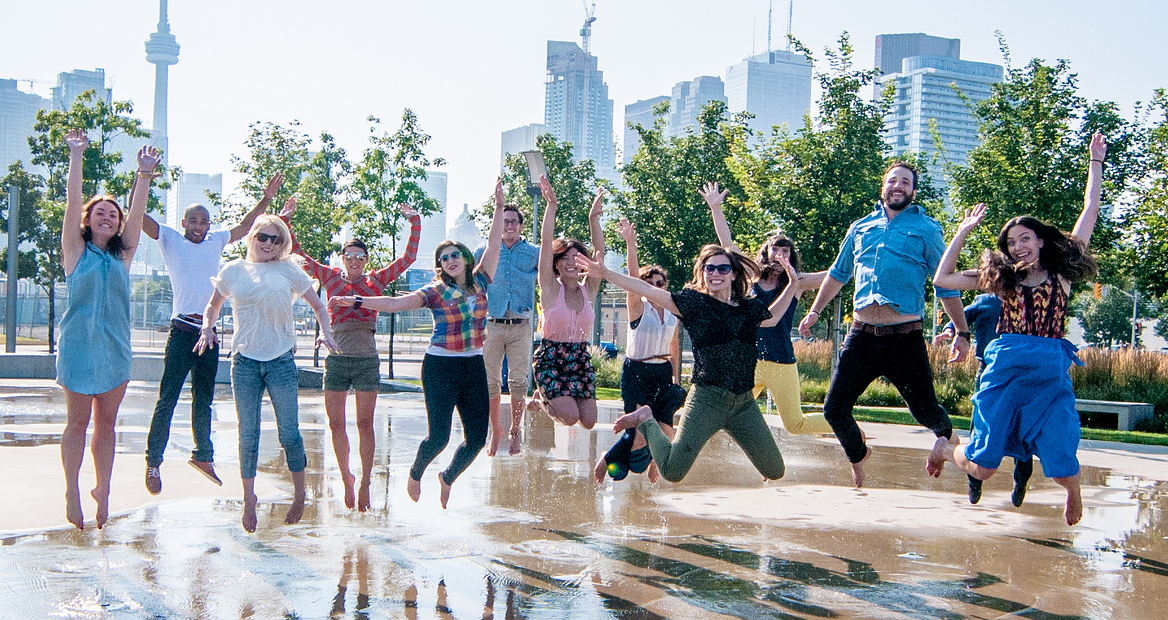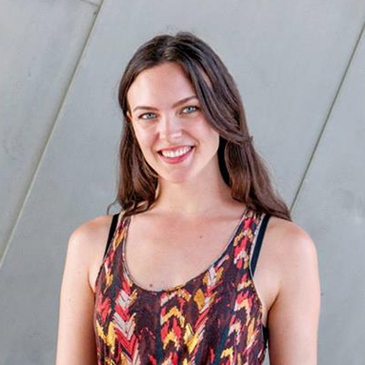 Francesca Anderson
Anthropology
Francesca —or Franny, to many– was born and raised in Bangor, Maine. She has happily made Canada her home since 2006, when she hopped over the border to begin her undergraduate degree in Anthropology at McGill University. Focusing on the many facets of cultural and medical anthropology, she was most interested in social navigations of death, birth, life, disease, and the corporeal experience of culture. She hopes to put her studies in anthropology to good use at the IwB this year.
Francesca is lucky to have strong ties to her Italian heritage, and makes efforts to travel to visit family in Venice (and Maine!) as much as possible. She speaks Italian, Spanish, a bit of French after her time in Montreal, and learned German during an exchange year on the Congress-Bundestag Scholarship. On a typical day, you might see her behind or in front of a camera, reading somewhere with exceptional lighting, singing in a choir or the shower, cooking, or crocheting.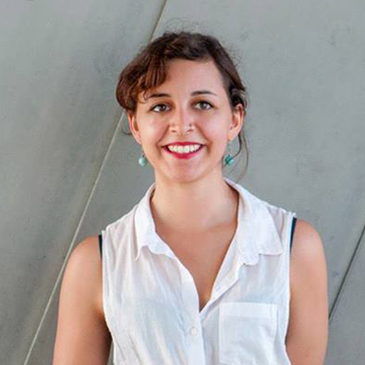 Andrea Herrera Betancourt
Architecture
Andrea was born and raised in Mexico City where she studied Architecture. She completed the fourth year of her graduate studies in Paris, France, focusing in urban planning through workshops and travel in and outside Europe, particularly as part of a university funded month-long program in India to research the challenges faced by the rapidly growing urban area of Mumbai.
To develop her architectural thesis project, she spent three months living in a rural community in the mountain range of Oaxaca, Mexico, participating in the design and construction of an operational and sustainable fruit collection and jam production facility.
The thesis identified the project's step-by-step development process and concluded with a dwelling prototype and urban planning proposal to ensure the community's long-term sustainability.
Further to this project she has determined that her calling is to work in a creative environment through the design of improved and sustainable lifestyles. She now resides in Canada to pursue her passion to explore urban environments and strengthen her architecture and design skills within the "Gateway Cities" program of the Institute Without Boundaries (IWB).
Enrolling at IWB and making a positive impact on its research projects will be a stepping stone that hopefully will lead to further expanding her experience and vision in the fields of urban planning, architecture and design.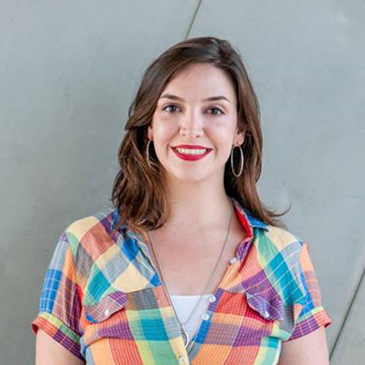 Andressa Nascimento (Beccaro)
Graphic design, business management
Andressa was born and raised in Brazil but considers herself as a world's citizen. Graduated in graphic design and business management, her professional experience counts with more than 12 years involved with design, project management, communication and marketing, working for technology and financial companies and lately, managing her own small business.
Besides being fascinated by arts and design, her intellectual interests are diversified, including philosophy, psychology, history, sociology, politics and technology. Her peculiar curiosity for the human behavior and its implications on the collectivity reflects her belief in education, ethic values and public engagement as key points to a civilized society. As an assumed dreamer and idealist, Andressa aspires to perform something that perpetuates her contribution to the world, influencing the future generations. She believes that re-thinking about social systems, economic issues, and the environmental impacts is the most effective way of acting for a sustainable world.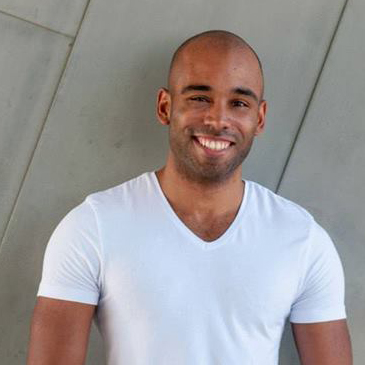 Dallas Cotterell
Environmental studies
Dallas was born and raised in Toronto, Ontario. He graduated from Wilfrid Laurier University in 2013 with a BA degree in Environmental Studies. His academic course work in the Environmental Studies program has allowed him to gain a holistic understanding and awareness for ecological issues within various political, economic and social spheres. He has studied a variety of components of environmental management, such as climate change, sustainable planning, social ecology and environmental impact assessment. Throughout his time at the Institute Without Boundaries, Dallas hopes to bring his undergraduate knowledge and expertise on the vulnerability of the natural environment and implement them within the elements and ideologies of strategic design. In addition, he also hopes to exchange new skills and techniques with his peers, who possess individual experiences and specializations in interdisciplinary fields. His main aspirations are focused in urban planning and environmental design. He believes that his experience at the IwB will provide him with the right set of key skills and abilities to help contribute and encourage sustainable living and development.
In his spare time, Dallas likes to keep fit and active through rigorous weight lifting and Muay Thai kick boxing exercises. He also has a love for all genres of music, travelling, trying new foods and watching cartoons.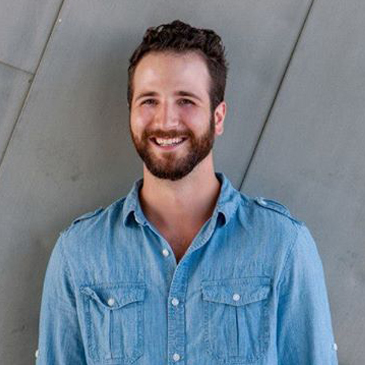 Robert Iacocca
Psychology, philosophy
In late 2012, Rob backpacked through South America. This left him with a strong passion for travelling. He is a University of Guelph (honours) graduate in Psychology with a minor in Philosophy. With these degrees Rob has gained a valuable skill; he can read minds. Rob worked his way through school as a bartender, which proved to be a very valuable position financially and at social gatherings. Rob has always been inspired by true creativity and is a firm believer that we are responsible for the wellbeing of the planet. Through his work he hopes to combine these passions.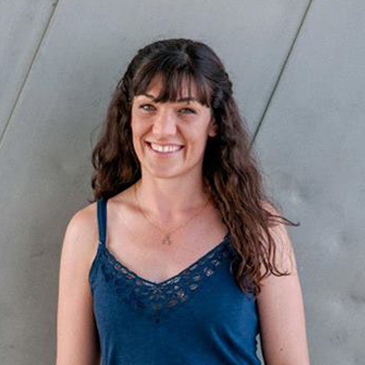 Mel Kapogines
Science
Growing up in rural Ontario, Melanie always had a love for creating, tinkering, and problem solving. After completing her Bachelor of Science at the University of Waterloo, she worked for a number of years at Research In Motion where she had the opportunity to travel all over the US, to Asia, and South America. It was during that time that Melanie attended a Human-Centered Design course, finding that it woke the snoozing creative beast and left her curious to know more about design. Since leaving the corporate world, she's been fortunate enough to spend time exploring interests like glass blowing, organic farming, working with a startup, photography, preserving, and learning Spanish. Melanie will be returning to Ontario after spending the past four years living in a truly surprising and inspiring city, Pittsburgh.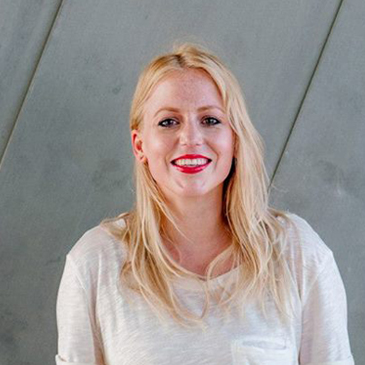 Theresa Kienitz
Graphic Design
Theresa recently graduated from George Brown College's School of Design. Her area of study was graphic design with a major focus in advertising. Her advertising interests revolve around social awareness and a greater understanding of complex information. She moved to Toronto four years ago and finds the different cultures that make up Toronto fascinating and beautiful. She has participated in two charrettes with the IWB once of which took her to Dublin. In her spare time Theresa enjoys pointillism, reading and playing around with her three puppies.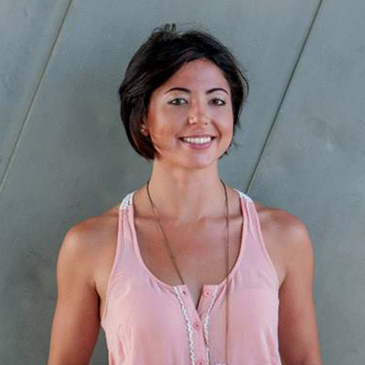 Michlyne McCloskey
Urban and regional planning
Michi grew up in rural Ontario ski-country and has since moved to Toronto pursue an education, career and life surrounded by diverse culture and dynamic urban systems. She graduated from Ryerson University's Urban and Regional Planning program where she was first introduced to collaborative group-based studio. She is especially interested in innovative design of the public realm, planning for age-friendly communities and health promotion. After graduation, Michi spent a year travelling and working abroad before returning to work with a project management firm in downtown Toronto. She is eager to dive into the IwB program and sink her hands in design!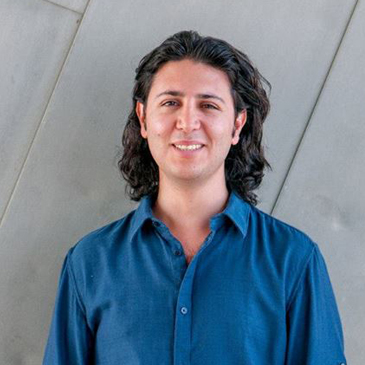 Maziar Mohit
Interior design
Maziar is an interior designer living in Toronto. He started his higher education in the field of metallurgy engineering in his home country of Iran. While in school he realized his passion for the world of design, and to pursue this passion, he transferred to American University In Dubai. There he completed his bachelors of fine arts in the field of interior design. Maziar started his career in one of the leading furniture manufacturers in the Middle East as a designer. After a few years, he decided it was time for a change of scenery and moved to Toronto where he carried on his studies in the subject of North American residential design.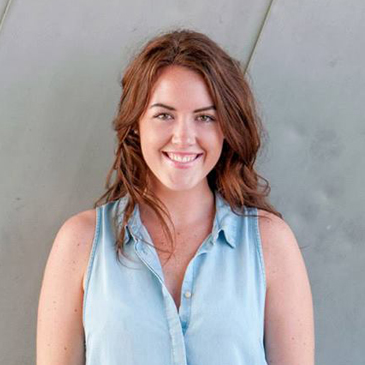 Helaena Parkes
New media art
Helaena is a recent graduate from Ryerson University with a Bachelor of Fine Arts in New Media. As Project Coordinator of her final year art exhibition, Helaena discovered her passion for curation and her natural project management effectiveness. She believes that presentation is critical and ideas must be carefully curated in order to be fully understood and appreciated. She is enthused to take her experiences in travel, design and presentation to the next level at the Institute Without Boundaries. Helaena looks forward to establishing a comprehensive base in working and studying with individuals from a variety of disciplines, on a project whose final outcome will make a difference to a global audience.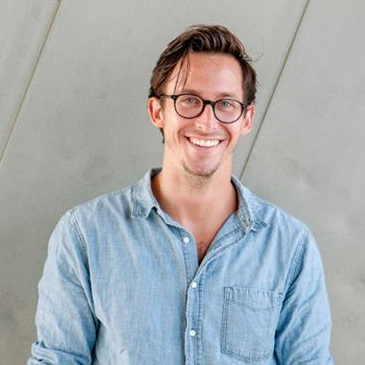 Devin Sager
Graphic design
Devin is a visual communicator, illustrator, typophile, lateral thinker, furniture enthusiast, and lover of the arts with deep roots in Sudbury, Ontario. His formal education from Cambrian College is complimented by the occasional informal discussion in the hall or in the bar. These discussions helped shape his thoughts on design. Devin expresses great interest in all aspects of design while perpetually searching for efficiency and simplicity through communication and form. He is passionate about exploring new forms of lateral and collaborative thinking and environmental designs conducive to idea sharing. Looking to inspire and be inspired.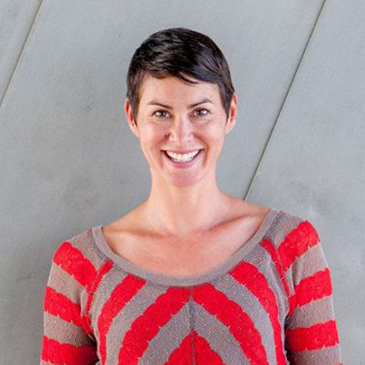 Kate Watanabe
Visual art, Industrial design
A Toronto native with a background in visual art, Kate received her diploma in Industrial Design from OCAD University. She has spent the last decade immersed in domestic endeavours, creating functional and fun environments in which to raise her two children, aged 9 and 5. From taking apart a broken toy to investigating how design impacts our built world and those who inhabit it, Kate is continually questioning what makes things "work well" and why, sometimes, design fails. In her spare time she enjoys cooking for her friends, who appreciate her talents in the kitchen, and her children, who don't.