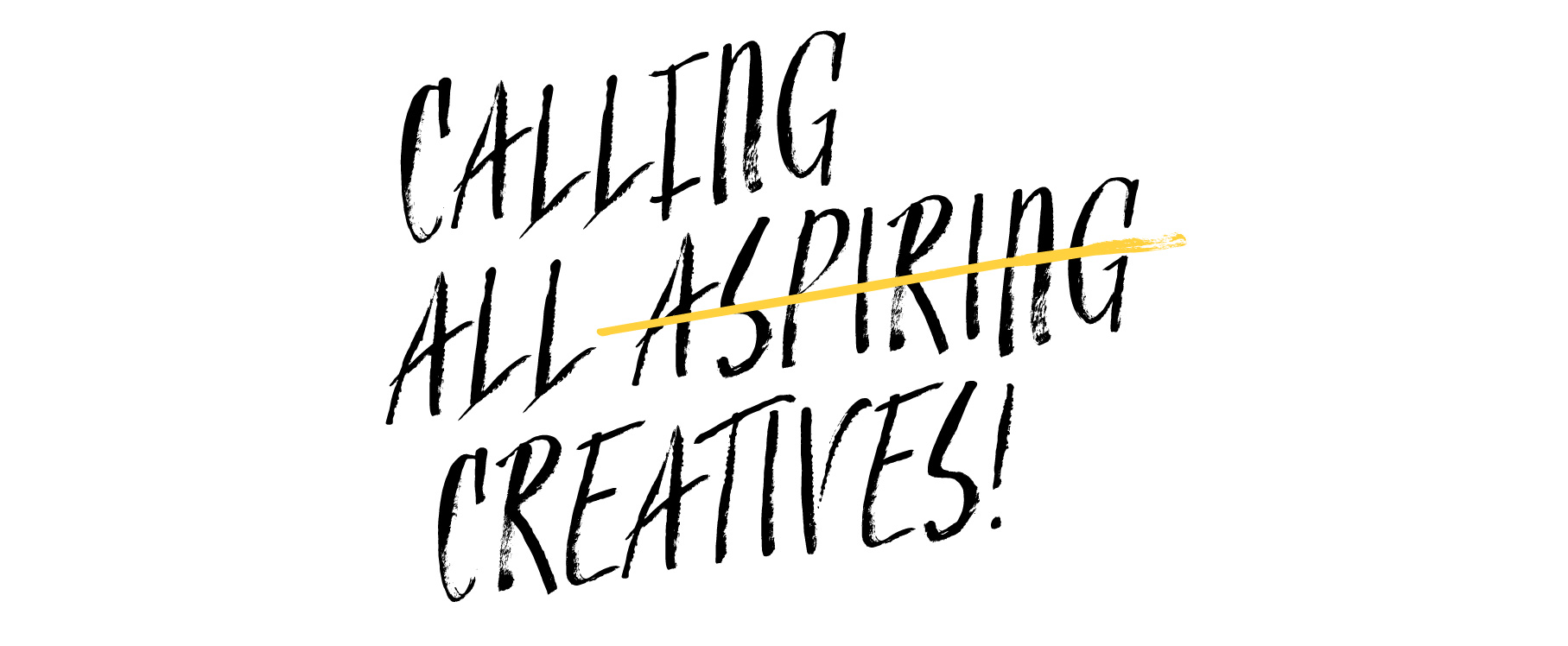 Calling All GBC Creatives! – Students & Recent Graduates
Design, Fashion, Media & Performing Arts, Computer Technology, Business Analyst or Architecture students!
Apply to participate in the Dean's Charrettes to learn the skills that will take you from being an aspiring creative to a creative professional
WHAT ARE THE DEAN'S CHARRETTES?
The Dean's Charrettes are hosted by the Centre for Arts Design & Information Technology (CADIT) to promote cross-disciplinary collaboration to solve real-world challenges. It is a two-week (10 days) course where you can learn about design thinking, systems design and collaboration in an intense, fun, studio environment. Tuition for the course is free. You will earn a charrette certificate and a non-credit elective that will appear on your official transcript. *Students in Graphic Design, Jewellery and Fashion have the opportunity to receive an official program elective credit.
CHARRETTE THEMES
Based on your interest and expertise, students and professionals will be divided into small teams to execute design challenges around each of the following themes:
01: Experimental Entrepreneurship
How can we activate empty spaces within Toronto's waterfront communities to promote entrepreneurship and engage the community? This project will explore creative programming, branding and service design techniques to activate pop-up pilot projects in existing and emerging communities.
02: Urban Products & Interactions
How can we enhance the user experience along the Toronto's waterfront by creating urban products and interactions that bridge the connection between land and water? This project will explore a series of physical products and digital interventions that activate the public realm and showcase sustainable, innovative practices.
03: Future Identities & Narratives
How can we create a cohesive identity for Toronto's waterfront? This project will explore physical and digital wayfinding systems that create new narratives along the network of pathways, public spaces, and communities along Toronto's waterfront.
04: Integrated Storytelling
How can we create a publication, exhibition and online platform that showcases the future of Toronto's waterfront? This will explore a combination of print, interactive media and environmental design to communicate content.
05: Designing Design Education
How can we create new learning frameworks for youth that leverage design thinking methods, tools and techniques to make learning more fun and engaging?
Don't miss out on this exciting opportunity! Apply today!
DEAN'S CHARRETTE DATES:
The Dean's Charrettes will take place over 10 working days – Monday, May 8 to Friday, May 19, 2017.
Location: School of Design at 230 Richmond St. & 341 King. St. Building

HOW TO APPLY?
Fill out the online application by April 17, 2017.
There are limited spaces, apply today!
We will contact you with next steps if you are selected.
If you have any questions please contact
Robert Giusti – rgiusti@georgebrown.ca.