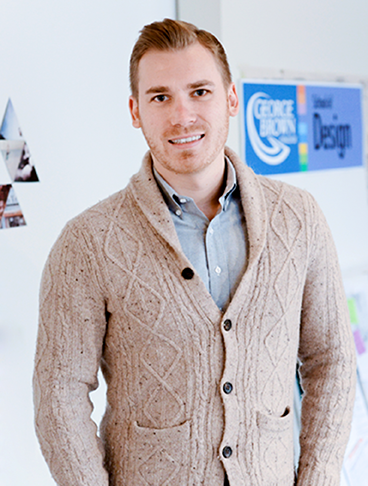 Graeme Kondruss
Manager, Academic Space Planning & Design
Graeme is the Manager of Academic Space Planning & Design at the Centre for Arts, Design and Information Technology. He works with the College Space Planning team to execute large-scale planning projects.  Graeme's interests include interior design, sustainability and the study of space and its impact on social behaviour. In his spare time, Graeme stays active by swimming, rowing and biking.
Graeme is an alumnus of the Architectural Technology program at George Brown College as well as the Interdisciplinary Design Strategy postgraduate program at the IwB.
"Silence is so accurate."
– Mark Rothko