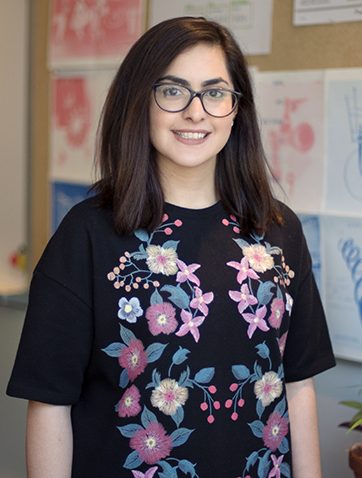 Nazanin Homayounfar
Academic Coordinator, IwB
Nazanin Homayounfar is a philosopher, design strategist, and researcher. Her interest in local and global development and the improvement of the human condition is rooted in her study of Philosophy and Political Science at the University of Toronto. Nazanin's background in the Interdisciplinary Design Strategy program at the Institute without Boundaries (IwB) provided her with design thinking tools and techniques necessary to turn her theoretical knowledge of the human condition into concrete and practical solutions.
She has worked on a multitude of projects at the Institute without Boundaries, where she is currently the Academic Coordinator. These include Canada 2067 Youth Charrettes in partnership with Let's Talk Science and Groundswell Projects, Density Visualizations Around the Greenbelt in partnership with Department of Unusual Certainties, Future of Fintech Charrette, Connected and Unbound International Charrette, and the Future Ways of Living 3 Charrette. Nazanin enjoys bringing together interdisciplinary stakeholders to imagine solutions for real-world problems. ​
Expertise
Design Strategy

Courses
DESN 4009 Charrette I
DESN 4010 Major Project: Preparation
DESN 4021 Major Project Development
DESN 4024 Charrette II