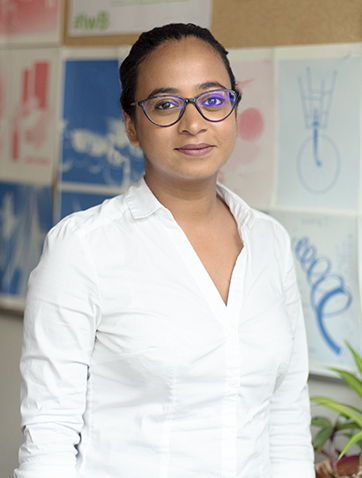 Devika Narayani Prakash
Design Researcher, IwB
Devika Narayani Prakash is a UX designer, strategist, and thinker currently working as a Design Researcher at the IwB with a variety of projects in the realm or service design, experience design and systems thinking. Her passion is exploring how design, technology and urbanism can intersect to create endless opportunities for desired futures. She has worked in India and Canada and has over six years of experience with social design, public engagement and research.
Her formal training is a mix of international development from the University of Sussex in England, Interdisciplinary Design Strategy from George brown college and a Masters in Interdisciplinary Design Strategies from IADT, Dun Laoghaire. The mix of international development and design has helped her build a unique toolkit of research methods to enhance her design practice. She believes in co-design as her design philosophy and works towards involving as many people into the design process.
Expertise
Engagement Strategy
Design Strategy
Design Tool Development

Courses
DESN 4007 Design Research: Theory and Methods