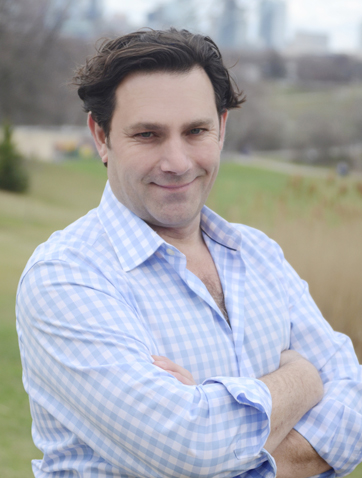 Xavier Massé
Creative Director, Interaction Designer
Xavier Massé is the Creative Director and co founder of Relay, a live brand experiential marketing, design and production agency based in Toronto. He started to teach interaction design at George Brown's School of Design in 2010, and creative thinking at the Institute With Boundaries in 2011.
A twenty-year international media industries veteran in the US, Canada, and France, his creative process towards events and interaction design lead him to believe in listening, inspiring, explaining, showing, learning and the exchanging of ideas and initiatives. Through his work with young designers he remains deeply in touch with the experimental edge of emerging trends, and the possibilities of tomorrow. XM believes in the right balance and complementarities between digital and live moments. Along the way he earned a few awards with the Advertising and Design Club of Canada [ADCC], the Horizon Interactive Awards and the Design and Art Direction [D&AD] community in London England.
Prior to the creation of Relay, XM was the creative director of WOLFSON BELL a live event & motion graphics production studio in Toronto.  And before that, in Paris, France, XM was the managing director of the web agency MEDIASYSTEM INTERACTIVE owned by PUBLICIS GROUP. Throughout his career, Xavier has developed original, inspiring, creative and interactive "memorable moments" for renowned companies such as, Renault, Apple, Toshiba, Disney, Cap Gemini, Ernst & Young, Deloitte, Accenture, Scotia Bank, Toronto Board of Trade, Canadian Football League, National Magazine Awards, Toronto Life and much more.
Xavier is a graduate of the internationally renowned École de Communication Visuelle [ECV] in Paris, where he graduated with a BA in Art Direction and Design in visual communication.
Whenever possible Xavier likes to spend time with his spouse and three sons, hiking, canoeing and traveling. And when there is a little bit of time left, he tries to capture the complex textural beauty of our world [urban and nature] by drawing, painting and printmaking.
Courses
DESN 4005 Design Project: Environment
DESN 4012 Product, Systems & Service Design

"A designer knows he has achieved perfection not when there is nothing left to add, but when there is nothing left to take away."
– Antoine de Saint-Exupéry