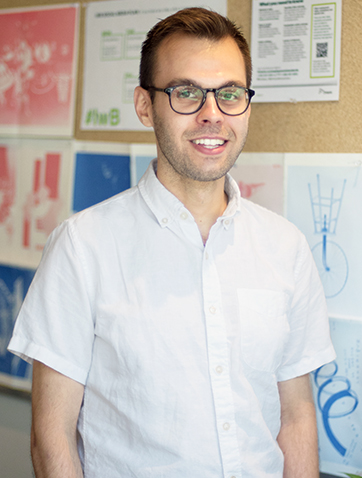 Giacomo Buratti
Design Assistant, IwB
Giacomo is a design researcher at the Institute without Boundaries (IwB). He has completed a media program at George Brown College and holds a master's degree in literature and a bachelor in publishing and journalism from La Sapienza University in Rome. At the IwB, he works mainly with the Special Projects team, investigating various issues to mine insights and develop strategies, briefs, reports, and publications.

He has a background in writing and editing, having worked for a university publisher and produced and curated content for magazines and a newspaper. Some of his essays, interviews and short stories have been published online and in anthologies. His interests include: comics and graphic novels, good movies, bad tv shows, sad music, funny podcasts, staying in, walking around.