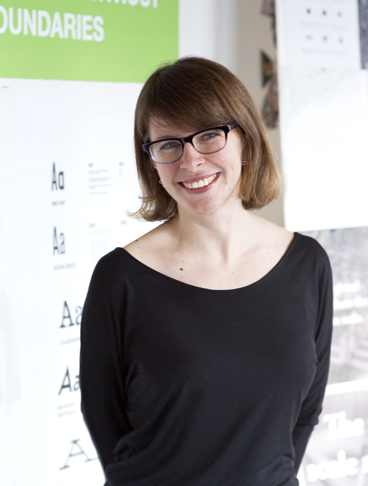 Elise Hodson
Chair, School of Design
Elise is part teacher, student and academic administrator, sometimes curator and design historian, and constant admirer of people who make stuff.
Formerly the Program Coordinator at the Institute without Boundaries (2008-9), she has remained involved in teaching, curriculum development, exhibitions and research. Elise recently took on the position of Acting Chair, School of Design.
As a PhD candidate in Communication & Culture at York University, Elise is pursuing her research interests in issues of globalization and consumer product design. She has a master's degree in museum studies from the University of Toronto, and a master's degree in design history and material culture from the Bard Graduate Center in New York.
Elise worked for eight years at the Design Exchange, Canada's national design museum, as Director of Exhibitions and Associate Curator. She continues her curatorial work through projects like Come Up To My Room 2014 at the Gladstone Hotel.
"All life is an experiment. The more experiments you make the better."
– Ralph Waldo Emerson